Here's What it Takes to Make Immigration to Canada Stress-free
Posted by
Auto Loan Solutions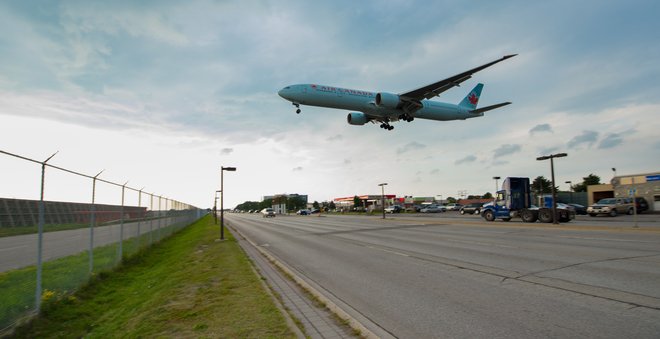 Moving to a big country like Canada is a heart-pounding experience, because you will likely feel excited and nervous at the same time. The seasons, the foods, the sights – whatever you look forward to can feel inviting yet a bit intimidating.
With our many laws, customs and "norms", the Canadian experience may even confuse you. Heck, the immigration process itself is complicated!
But that's what we're here to discuss today – the process of immigration to Canada. If you have serious plans to migrate here, you no doubt have many questions and concerns about what you should before, during and after your application. Fortunately, we've got some pointers here for you.
Immigration to Canada is not an Audition
First off, let's address one common concern about becoming a Canadian resident – the "rate of admission".
To put it simply, it's not nearly as difficult as some people make it out to be. After all, there's a ton of people out there who are plotting their new life here when Donald J. Trump begins his presidency at the White House (you might be one of these individuals).
There are steps to take, yes, but the fact that over 200,000 people get their permanent residency every year in Canada shows that Canada's doors are open to the world. And that includes you as well.
Don't let someone else's experience inform your own
Here's something else to keep in mind: another person's experience doesn't mean you will have the same fate.
Every individual has their own baggage to carry (excuse the pun), and that could be anything ranging from their purpose to move to Canada or their background (such as education, skills or criminal history). So it's unlikely for you to have the exact same circumstances as someone else.
That's why you should leave the decision to the Government of Canada, not your inner critic or skeptic. Provided your record is clean and you have a recognizable reason for immigrating to our country, you should have no issues gaining entry. You'll just need a little patience.
The Immigration Process in Canada
The good news about immigration to Canada, is the fact that there's more than one path of entry, something we'll discuss in more detail later. With that said, there's a general way in which the process works.
No matter what route you take, your application will probably look like this:
1. Check your eligibility
The first part of the process is to see whether you're a good candidate to enter Canada or not. It's somewhat like a brief interview.
This minute-long questionnaire, once completed, tells you what type of entry you are eligible for, which we'll discuss a bit later. It's a basic Q&A of where you're from, and your reason for coming to Canada.
2. Apply to immigrate
Based on the results of answering the questionnaire, you'll see your options regarding how you can come to Canada. At this point, you can choose the "routes" available to you and apply.
Keep in mind that each choice will have a slightly varied process, as well as different requirements in terms of documentation.
3. Check your application
There's a bit of a waiting period here since your application has to get processed. We'd love to give you a definite answer as to how long you'll have to wait, but can't – waiting times vary based on where you apply to and what you apply for.
The good news is that you can check in to see your application's status. Yes, you won't know for sure when it will be ready, but you'll at least have an idea.
4. Accept, Withdraw or Re-apply
Now comes the moment of truth. It's natural to feel a bit nervous here since you're about to get an answer as to whether you can set foot on Canadian soil or not. The answer to immigration inquiry will either be an approval or denial.
You'll have three options to choose from once your request comes back. If you get the green light, you can accept it (which we're 99.9% sure you will) or you can reject it if you've changed your mind.
If you're not accepted, however, you can re-submit your application at any time. Just make sure to address the reasons why you weren't accepted in the first place, so that you increase your chances of approval the second time around.
5. Prepare all your documents for your arrival
If you've reached this far, give yourself a round of applause! You will soon have the opportunity to begin your new adventures or life in Canada. At this point, you should start preparing yourself for a smooth landing.
And by that we don't mean buckling your seatbelt (although you should do so). What we mean is to get your documents ready for the border service officers who will need to see them.
These documents may include your:
Permanent resident card (PR card)
Birth/baptismal certificates
School records (certificates, diplomas, degrees as well as transcripts)
Medical records (prescriptions, x-rays, test results)
Letters of reference from previous employee

Immigration to Canada: Express Entry
As mentioned before, the steps you need to take to get immigration approval will vary based on the type of entry you choose. We've mentioned that phrase (type of entry) quite a lot now, but what does it really refer to?
Well in simple terms, it describes the reason why you're applying to come to Canada, and the unique actions you'll have to take to immigrate here based on that reason. Essentially, they are programs. And yes, there are quite a few to choose from.
Some of these programs allow people of high interest what's known as "express entry". As the name suggests, it gives candidates a means of immigrating to Canada faster than usual. We'll give you an example of this.
You may be mechanically-inclined, with the ability to fix anything in sight. Or maybe you have tons of brainpower, and thus working with technology is a natural fit for you. Whatever skills you may have, you can apply for the skilled worker program as a means of access to Canada.
Applying for Skilled Worker Immigration Requirements
Factor
Requirements
Work Experience

Minimum 1 year of full-time work (1,560 hours/30 hours per week), could be continuous or equal amount part-time

Paid work (volunteering, unpaid internships don't count)

In the same job within the last 10 years

Language ability

Minimum language level of Canadian Language Benchmark (CLB) 7

Completion of language test approved by Citizenship and Immigration Canada (CIC) for speaking, listening, reading and writing

Education

Canadian secondary (high school) or postsecondary certificate, diploma, or degree

Or must have a completed foreign credential along with an Educational Credential Assessment (ECA)

Proof of Funds

Must have a valid job offer from a Canadian employer

Are currently able to work in Canada legally

Other requirements

You must be admissible to Canada

You must reside outside the Province of Quebec
For more Express Entry programs, click here.
Here's an example of another means of making immigration to Canada possible.
If you have family members who already live in Canada, they can sponsor you to live here as well. A sponsorship opportunity gives you the chance to study a program of your choice, find a job and even reside here permanently if you choose.
Applying for Family Sponsorship Immigration Requirements
Sponsorer
Requirements
Spouse

Must have a marriage certificate issued by province or territory where marriage occurred

If marriage took place outside Canada, it must be valid under that country's law

If marriage took place outside Canada, in an embassy or consulate, under Canadian law, marriage must follow the law of country it took place, not the country the embassy or consulate represents

Common-law partner

Must have lived together in a conjugal relationship for a minimum of one year in an ongoing 12-month span (you are allowed short breaks for business travel/family issues)

Must have proof of shared household (either in joint bank accounts/credit cards, home ownership, residential leases, rental receipts, utility bills, household purchase, mail addressed to either party)

Conjugal partner

Has had a relationship with an applicant for at least one year but could not live together (due to immigration barriers, marital status or sexual orientation where such matters pose problems in other countries)

You can prove some other reason why you couldn't live together

Dependent children

Can sponsor if under 19 and does not have a spouse or common-law partner

Is 19 or older and has heavily depended on financial support from a parent due to a physical or mental condition
For a full list of options, visit this Government of Canada page.
What's Next?
Upon arrival in Canada, your new life begins and that means you'll have to establish your foundation. The setup for your new experience takes many forms.
Depending on your circumstances, some of these things will have already been taken care of for you. But it's still worth discussing some of the things that you may have to think about when you set foot in Canada.
Starting Up Your New Life
Housing – You don't want to fly to a new tree if there's no nest in it. Finding a comfortable home is paramount.
Schooling – If you have kids and must send them to school (or plan on going to school yourself), make sure to know everything about the facility or campus, along with its reputation and offerings.
Employment – Not everyone comes to Canada in immediate search of work, but may soon realize they need to secure a job. You too could come to this realization.
Healthcare – Whether you already have a health condition or not, you should understand our healthcare system and the choices you may have to make if an emergency or health concern arises.
Finance – No matter what purpose you come to Canada for, you will have to deal with money, so it will only benefit you to learn how our financial systems operate.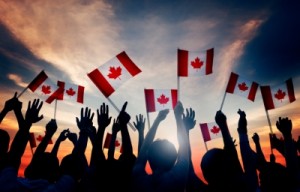 A Spotlight on Finance
Now we're going to talk a little bit more about money. Since we're a car finance company, we know a few things about handling money.
The main topic of focus here is credit. We're pretty sure that you have at least one credit card, perhaps a line of credit and some loans or debts which you are working hard to pay off.
The concept is most likely not foreign to you. However, it's vital for you to recognize the importance of establishing your credit profile here in Canada. Failing to do so can bring similar results that come with having bad credit.
Troubles of Unestablished Credit
Difficulty obtaining a loan (of any kind)
Difficulty making purchases (phones, furniture)
Can affect job prospects depending on your industry
Can limit business opportunities
Building healthy finances in Canada, as is the case in many other countries, requires you to have a healthy credit score and profile.
And the health of your profile is built on a few factors.
For one there is your payment history, which is basically a record that shows whether you pay your bills on time or whether you pay them at all. Of course, a better record – that is regular and timely bill payments – boosts your credit score.
There's also the type of credit you have. First off, there's revolving credit, which doesn't have a designated number of payments and can be used regularly. In this category, you have credit cards and lines of credit.
You also have installment credit, which tends to involve long-term payments, spanning months but more often years. Among these are car loans, business loans and mortgages.
Ideally, you'll want to have a mix of revolving and installment credit. Lenders see individuals who have a healthy balance of these credit types as favourable candidates for loan applications. With that said, you'll have to make sure that you're paying these bills on time if you are to maintain healthy credit.
Finally, there's the amount of debt you hold at any given time. This is a big one too. Your credit utilization ratio, which refers to the amount of debt you owe versus the amount of credit available to you, can affect your score (and thus, your ability to get a loan).
So here's a piece of advice to take listen to before you get any kind of credit: live within your means!
Settling In
There's no doubt a lot of things to think about for your move to Canada. It might even feel a bit overwhelming. But it's best to take in the experience one piece at a time, so that you're not too flustered.
With that said, once you complete the process, you'll open a new chapter in your life and learn a lot about Canadian customs and traditions. In time, you'll get used to your new neighbourhood and enjoy telling your friends overseas (or across the border) about your adventures here.