Purpose Over Profit: The Mission of Ontario's Largest Specialty Auto Loan Company, Auto Loan Solutions
Posted by
Auto Loan Solutions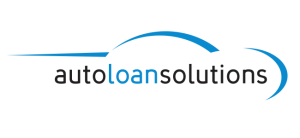 Last Christmas, we gathered around a boardroom table at one of our office locations to make a phone call to a very special individual.
Tina, who lives here in Ontario, had applied for a car loan months earlier and bought a car from us. What we learned during and after the application process was a series of setbacks and challenges she faced, which inspired us to offer a helping hand.
So on December 12th, we called Tina to tell her some good news.
We explained to her that we were going to pay off her car loan entirely, so that she wouldn't have to make any more payments. Upon hearing the news, Tina expressed a tearful "thank you" with a hint of disbelief over what she had just heard. Every year, we help thousands of people just like Tina get into a safe and reliable vehicle. We also go a step further to ensure that our customers are educated on credit and also learn how to improve their credit. Even the most responsible and hard-working people can face unforeseen challenges in life, which can turn their credit and finances upside down. For that reason, we've made it our goal to serve our customers with a first class car buying experience. Our daily mission is "To put people in a better situation than what they were in before," says Roger Ryall, President of ALS. Our purpose and values as a company matter more than profit. We see car loans as a means to an end - educating customers and helping them improve their lives is more important. We are proud to say that Tina is enjoying her new car. We want people like her who have been faced with extreme challenges to see that they are not forgotten, and have the resources needed to overcome debt and challenged credit.

As Canada's Largest Specialty Auto Loan Company, Auto Loan Solutions is a proud member of The Humberview Group, which has 29 franchised dealerships in Southern Ontario with 1,400 team members, and over 5,000 new and used vehicles in its inventory.