Taking a Second Look Through the Window of the Car Dealership's Future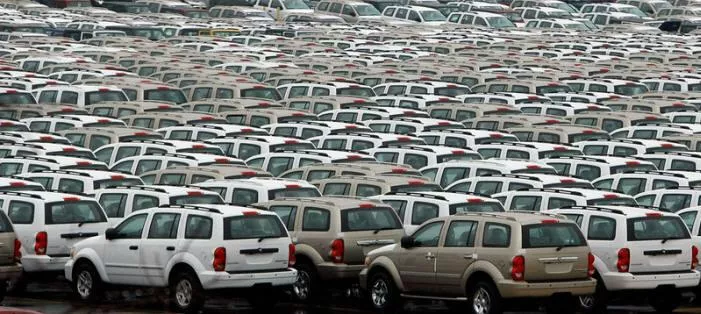 Last year, I wrote an article looking to the changing nature of the car dealership and its future. Given all the new developments that have occurred in the industry, I think it's time to re-explore the topic.
Rise of the Online Showroom
Isn't it interesting that just 6 short years ago, only around four percent of all retail sales globally were online? Today, online sales are up 15% across all product lines. The number can reach up to 50% in certain industries such as publishing and entertainment.
Car sales isn't far behind. A 2014 Frost and Sullivan study predicted that by 2020, around 5% of all cars would be sold online.
There are several examples of car companies embracing online sales channels to great success. Ford UK for example, offers deals and promotions through its website. Dacia has used a similar strategy by pushing its online sales channels with dealerships used as a backup, leading to phenomenal growth in European markets.
Some car companies have taken a different approach and instead focused on creating "experience stores" and digital showrooms where the aim is to immerse the customer with the idea of the product rather than the sale necessarily. Think of it like the car sales equivalent of buying coffee from a coffee shop.
Lexus has done this with its experience stores in Tokyo, but probably the most interesting case of study of all is Audi with its Audi City. Here is why it's such an interesting case study:
Audi has opened digital showrooms in London back in 2012 and Beijing in 2013.
The London Audi City showroom in Green Park alone has had over 50,000 visits in its first year of operation, selling an average of seven cars per week.
This approach has led to a 60 – 70% increase in new car sales, with 75% of orders placed by first time Audi buyers and customers. They bought cars at 120% of the price due to high uptake rate of optional features.
Most interestingly, 50% of customers in the first half of 2013 ordered vehicles at their London Audi City store without a physical test drive, having 'experienced' their future car in an entirely virtual environment.
Given the incredible success of Audi City, and the degree of customization through digitization offered, Frost & Sullivan estimates that around 100 city flagship stores will be opened by car makers globally by 2020.
Strictly a European Affair of the Way of Future?
What you'll notice about case studies relating to online car retail is that they mostly center on companies introducing these innovative ideas to countries that are not the U.S. Yes, companies such as Cadillac are embracing the realm of the online, but the model doesn't command the same enthusiasm as it does in Europe.
This article from AutoNews.com attributes the difference to attitude, but this is quickly changing. On the retail side for example, 80% of leads are predicted to originate from Web sites, apps or mobile by 2022. However, it is the consumer that most stand to benefit from virtual showrooms and online service centers. Through digital technology, there is a degree of customization, transparency, and ease of use that traditional showrooms simply can't offer.
In the future, buying a car at home using a virtual car showroom or remotely connecting to service centers and authorizing repair work on your car is expected to become a reality," says Neelam Barua, automotive & transportation team leader at Frost & Sullivan. "Car ownership has become a lifestyle element with a technology-assisted environment deriving brand awareness and experience involving customers at all phases of the digital cycle.