The Evolution of Car Technology
Posted by
Auto Loan Solutions
Cars and automotive technology plays a huge role in day to day operations of modern society.
Across the world, vehicles are used as a primary method of transportation– but when we look at how cars have evolved over time, the progress is truly incredible.
We've created this timeline infographic to showcase some of the most impressive developments in car technology throughout history.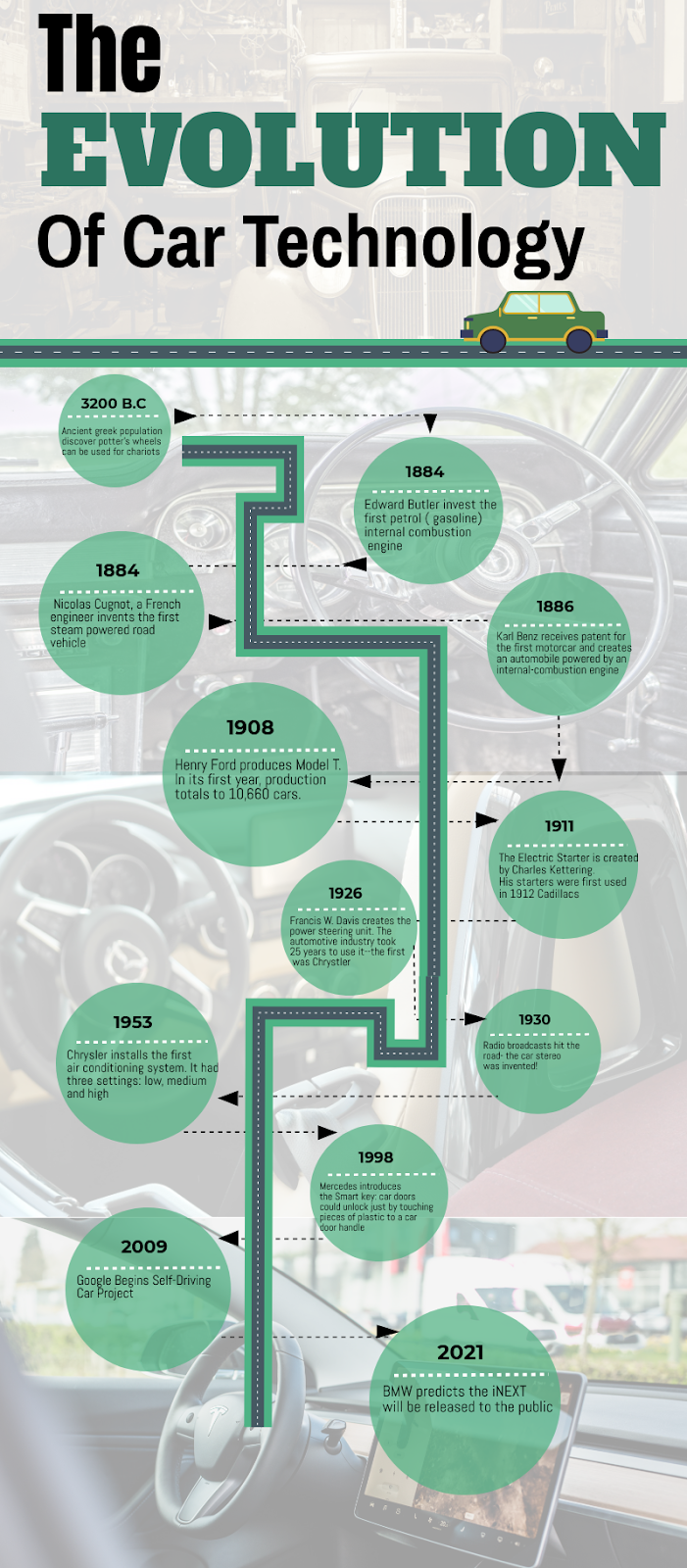 If you're looking to invest in a new car loan, contact Auto Loan Solutions! We won't rest until we're both satisfied with your car loan deal.