The New Dealership: Buying a Car Online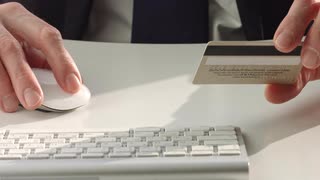 Eight out of ten people who read this post have made a purchase online. Technology, specifically e-commerce, has changed the economy, and the retail industry has been hit the hardest in recent years with the rise of store closures. The fast moving products of big box retailers such as clothing and electronics are usually the first to feel the effects.
Consumers are becoming increasingly comfortable purchasing items online that skeptics thought would always require an in-person interaction, such as clothing, shoes, and groceries. Why does this matter to the auto industry? E-commerce is now quickly becoming a viable channel to buy a new or used car.
The Car Buying Experience
The image of a car salesman has long been associated with a negative reputation in the mind of the consumer.  For most of the population, buying a car is the second largest purchase they will make in their lives, second to buying a home. With such an important purchase, symbolised by freedom and opportunity, a bad experience can be magnified when recalling the purchase at a later date to friends and family.
Unfortunately, consumer perceptions of a visit to the dealership may have been shaped long before entering the dealership from watching personified characters of car salesman in the media, or hearing stories of friends being unknowingly upsold for features they don't need. With disatisfaction comes opportunity for new, non-traditional organizations to satisfy the needs of consumers. Dealerships are now facing the reality of a changing landscape.
"Dealers themselves are embracing technological change because they realize they have no choice but to accept the dominance of e-commerce" –Chris Sutton, J.D. Power
Why It's Changing
Ease of access to information, convenience in services and an abundance of choice, brought upon by technology has paved the way for an empowered customer. No longer do customers need to deal with a high pressured sales environment to make important purchases. The rise of online shopping has allowed the customer to buy on their own terms and timelines.  Customers can now research, compare, and purchase items all in the comfort of their own home.
Think with Google conducted a study on the customer journey of leasing a car.  The consumer in the study logged over 900 digital interactions of research before making her decision on what vehicle to lease.
Online Car Buying
Although still in its infancy, buying a car online has been gaining traction in recent years.  As in any industry going through a disruption, it takes a bold company to change the norms with the customer.  Amazon did it for retail, Tesla is doing it with vehicles. Tesla sells most of their cars online, using their showrooms as a place where customers can see the technology and learn more about the cars.
In the United States, online only companies are reshaping the used-car industry with free delivery, larger selections, and hassle-free return policies. An Accenture survey revealed that 75 percent of drivers polled would consider conducting the entire car-buying process online, including financing, negotiation, and delivery. The advantages of buying a car online include:
Pricing transparency

Larger selection

Hassle-free experience

Low pressure environment
Digital has changed our lives and how we buy everyday items.  It's a matter of time before the entire car buying experience is done through our laptops or phones.