We All Love A Good Deal But is Cheap Car Insurance Worth It?
Posted by
Auto Loan Solutions
Everyone loves a deal – the madness that ensues during Black Friday, Cyber Monday and heck, even bidding wars on E-bay are a clear indication of this. The rush of paying almost next to nothing for what we want, or don't want but scoop up anyway just for the simple fact that it is ridiculously marked down, seems mighty satisfying, but does this translate to car insurance? Does paying the lowest possible price equate to getting the best deal or coverage?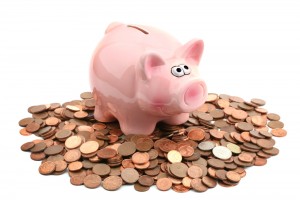 As many of us are well aware, car insurance can get expensive – really expensive, especially with additional costs such as auto loans, vehicle maintenance, and gas adding to the monthly bill. It is nearly impossible not to get fixated on low insurance quotes in order to pay lower rates. We are drawn to policies consisting of low premiums like moths to a flame. But, does the age-old "you get what you pay for" theory come into play here?
Things to Consider:
Proceed with caution- It's easy to dismiss warnings of low insurance rip-offs because, let's face it, you want to do anything possible to move towards your dream of car ownership. Many take lazy guesses at the coverage they think they might need, determined to pay the lowest price and not factoring in the serious repercussions of their choices. These mindless guesses could end up costing you a lot more than you bargained for. If a serious collision were to occur, you may be in for the shock of your life to find that you may not be properly covered.
You are not invincible – In 2012 alone, 165,172 cases of collision injuries were reported in Canada. However, people still feel, because they consider themselves to be "safe" drivers, that they'll never be involved in a collision. Accidents happen. Whether you're a seasoned driver of 20 plus years with a clean record or a newbie teenage driver, collisions should always be considered when shopping for insurance.
Minimal liability coverage = minimal protection. Do your research. Will the plan protect you in case of a serious and unforeseen accident?  Don't underinsure yourself.
Raising your deductibles means your premiums (amount owed monthly/quarterly/yearly) will be lower, knocking off quite a bit of money on your monthly bill. This may seem like a smart choice as many feel they will never need unnecessarily high deductibles. The reality is, it only takes one dent or tap on a luxury car or a careless parking lot mishap for these limits to be met and perhaps even exceed making you liable for the extra out-of-pocket costs (estimates of repairs are often more than you expect!).
You have to pay more to get more. There is no other way around it. This doesn't mean you have to endure budget-busting rates and live off beans in order to make the monthly payments – instead find a true deal, a policy that offers the coverage you need to feel protected and one that won't have you emptying your wallet.
So, How Can You Save On Auto Insurance Without Compromising Quality on Coverage?
Good driving record – This may seem obvious but it's still fundamental as it is the number one thing insurance companies look at to determine your rate. A good driving history free of accidents and convictions is key to a low premium and maintaining that precious rate.
Be a smart shopper – Take the time to do your research and compare quotes. Most insurance providers are a one-stop-shop for free online quotes and rate comparisons.
Choose your car wisely – new cars cost more to insure than old ones and the style of car is also taken into consideration (i.e.: sports cars cost more to insure than a family vehicle). Insurance companies deliberate stats on theft, safety ratings and claims history.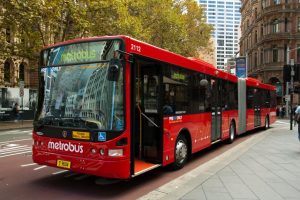 Frequency – This is one most are unaware of. Besides the type of car you choose to drive, the frequency of car usage is also looked at. Do you drive on a daily basis? How long is your commute? Do you share the driving …perhaps with your spouse or children? The less frequent of a driver you are, the less time on the road and a lower chance of being in a collision (hop on the bus or train and even carpool!)
Accident forgiveness coverage – Not only does it protect your driving record but it stops your rate from increasing if an "at-fault" loss were to occur. Your first accident is stressful enough; the last thing you want is to deal with a major blow to your monthly insurance budget. Rates vary so be sure to ask the cost of this potential money-saving coverage. A word of caution, though – for many, this coverage isn't all that its cracked up to be. Do your research!
Don't be shy, ask for discounts! Review your policy on a yearly basis and ask your provider for updated or new discounts that may have occurred.
Multi-vehicle savings – If all your vehicles are insured under the same insurance company, you may be able to score some savings on each policy as a customer with multiple vehicle insurance.
Home owner savings – Most insurance providers offer 5-10% off your total insurance both your home and vehicle is insured under them.
When shopping for insurance, you must first and foremost classify exactly what you require and what you are receiving for the cost of the premium you are paying. If you find that the coverage falls short of your comfort zone, it is probably worth it to spend a little more on a bit more expensive, yet inclusive, plan. Collisions are stressful enough; if an accident were to occur, you should have a peace of mind knowing your insurance company has you covered.
Unlike your questionable eBay buys, this is definitely one purchase you should not feel guilty about!
Purchasing a car should be a pleasant experience so do your research before shopping to get the best rates for auto insurance and auto financing.  Be sure to share this post with those looking to save on car insurance or need help financing a car!
Do you have any insurance dilemmas or have a question? We'd love to hear from you. Visit our Facebook page and join the discussion!