New vs. Used Cars – What Should I Get?
Posted by
Auto Loan Solutions
Whether you're getting a car for the first time, or this is your second or third upgrade over the last couple years — getting a new vehicle is always an exciting purchase to make.
When you're a first-time car buyer, the thought of being able to get from point A to B at YOUR convenience is a pretty exhilarating feeling. If this is your second vehicle on the other hand, you're probably looking forward to getting some exciting updates and new in-car features that your older car doesn't have.
No matter what type of buyer you are, you're probably bouncing between whether or not you should purchase a new or used car. It's a tricky decision that both have their own pros and cons. If you're split right down the middle and aren't quite sure which option to go with, here are some factors you should consider to weigh into your decision: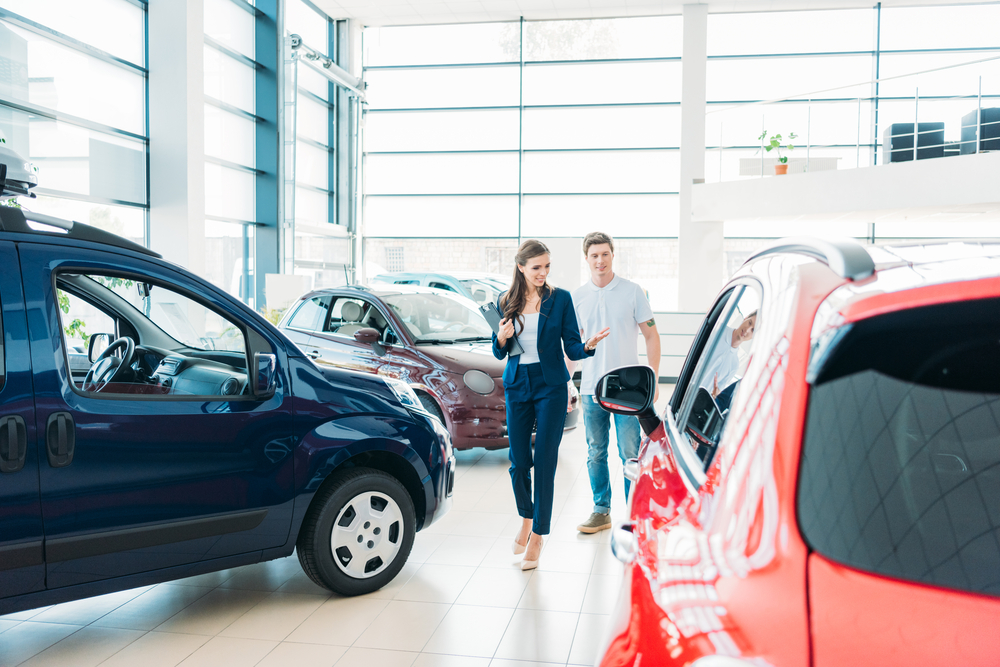 Think About Your Budget
Before any major life purchases, you need to think about your budget, while also thinking about some of the future costs you may have associated with this purchase. When it comes with both new and used cars, the cost of both have risen over the last couple years. New cars can cost on average $33,464, while used cars can be a fraction of the price depending on the condition and upkeep. So before you make any final decisions, think about your budget and how much you're able to spend. Even with a loan, you don't want to purchase a car you can't afford or have to sacrifice other important things like your life in order to pay it off.
Think About The Maintenance
When you have a brand, spankin' new ride — you don't have to worry too much about all the maintenance you're going to have to do. All you really have to keep in mind is the regular maintenance and upkeep so it stays in the best possible condition for as long as possible.
As an additional bonus, if your new vehicle requires any major repairs, it's likely that your car's warranty has you covered. So while you may be paying a little extra upfront to purchase the vehicle, don't forget the savings you get when you're trying to maintain it. Because you're the only person that's owned your car, you have piece of mind knowing the full history of that vehicle which means less unexpected surprises for you.
Used vehicles have a history of their own, and because of that, can have unexpected car issues down the road that you need to take care of. Depending on how old the model is, you run the risk of paying more to maintain and repair it. With that said, if you're still thinking of buying used — go with a car model that's known for their reliability. Be sure to get an inspection done by a certified mechanic to assess the condition of your car beforehand to assure you're making the right purchase.
Consider How Long You're Going To Keep It
We all know that buying a car isn't a forever purchase. Depending on a number of factors, you're probably going to buy a couple in your lifetime. When you're starting out, maybe in your teens to early twenties, you might have a regular vehicle with no fancy bells or whistles. But as you get older and maybe earn more money — you may consider getting a fancier upgrade. Or maybe you start having a family, and suddenly you need a larger SUV.
No matter what stage in life you're at, you want to consider how long you plan on keeping your next vehicle. If you plan on keeping your vehicle for the long haul, you may want to purchase new. That way, you'll know everything about your vehicle and don't have to worry about inheriting the car's past issues. If you're looking for something short term that'll help you get from A to B, you may want to consider getting a used car instead. Just make sure the cost of the car and the time you plan on owning it makes sense and that you're not overpaying.
If the time period you're considering is very short, maybe less than one or two years — consider other options like ridesharing. Crunch the numbers and see what financially makes sense to you. Remember, if the two break even the benefit of ridesharing is that you don't have to worry about other costs associated with the vehicle like insurance, maintenance and loan repayments.
Think About In-Car Features
Car technology is evolving at an incredibly fast pace and without a doubt one of the most exciting parts about buying a new car. These some of the newest car models include:
Autonomous driving capabilities
Heated driver and passenger seats
Push-Button Ignition
Voice-activated controls
Forward collision warning capabilities
Android Auto and Apple CarPlay
360-degree surround-view camera systems
USB ports for charging devices
Automatic emergency braking
The crazy part is, these are only just a few of the most popular in-car features available out there today. If having these conveniences in your car are important to you, you may want to opt for a new car model so you can enjoy all these features and more for the optimal driving experience.
If you're buying used, the older the model the less features that vehicle will have. If that's not an issue for you then you can bypass this section entirely.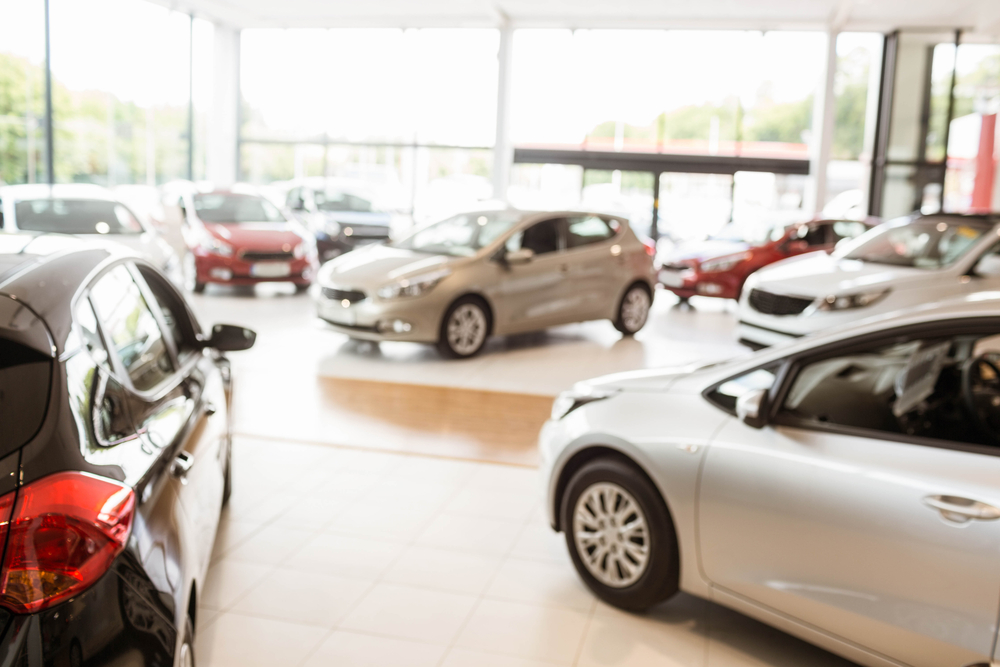 Consider Insurance Costs
Remember when we said you had to consider the full costs associated with owning a vehicle? Well, insurance costs is definitely something you need to keep in mind when purchasing a vehicle as they'll be dramatically different depending on whether you go new or used.
Car insurance prices depend on a number of factors including your age, city you live in and driving record. It also depends on the model and make of your car. Typically, you're going to pay higher insurance premiums for a newer car than you would for an older one. Newer cars will typically need full coverage, which is typically much more expensive, while used cars may only require collision coverage, which helps keep more money in your pocket.
The Length Of The Car Warranty
When you buy a new car, there's typically has a warranty associated with it thanks to the car manufacturer. Warranty coverage varies but will typically cover three years against defects that impact the ride of your car. If this happens, the manufacturer will repair the car on your behalf or depending on the situation, replace it with a new vehicle entirely.
If you buy a gently used vehicle, chances are you can inherit the rest of that warranty associated with it, which is a pretty sweet deal. If you buy a used vehicle that is much older, chances are the warranty may have expired years ago and no longer beneficial to you. With that said, there are used vehicle programs that can add warranty protection so you're not left high and dry.
Financing Your Vehicle
More often than not, whether you're buying new or used, you're probably going to look into financing your vehicle to make it easier to purchase. Applying for a car loan is a great option when you don't have the full amount required to purchase your car, or you're looking to spread the cost of those payments through the course of months instead of paying it all upfront. Depending on whether you get a new or used car can dramatically impact the type of deal you score with a lender.
With new cars, dealers typically offer special financing options like 0% interest or cash rebates that buyers can take advantage of. Used on the other hand can be much more costly, as interest rates tend to be a bit higher. To help avoid those hefty charges, try and pay off your loan a lot quicker to avoid racking up high interest charges over time.
While the cost of a loan may deter used car owners, keep in mind there are a lot of other things you're saving money on including the actual purchase price of the car. Since used cars are a lot cheaper anyway, some buyers prefer to avoid financing completely and pay for their vehicle upfront in order to avoid these additional costs.
Find Something In The Middle
Like most things in life, your best option is finding some sort of compromise in this situation. Should you get a new or used car? The best answer is to buy a used but almost-new vehicle.
When you go this route, you're effectively getting the best of both worlds. Now, who doesn't want that? If you're not too concerned with all the fancy new-car features, consider buying a used car that's about one or two years old. It will essentially have that "new car smell" but you'll save a lot more on the actual purchase and insurance. If you're lucky, you might even be able to inherit the car's warranty if it's not too old. You also don't have to worry too much about maintenance as chances there, there isn't a ton of kilometers on the vehicle yet anyway.
No matter what you decide, it's important that you don't make these decisions on a whim. Especially with thousands of dollars on the line, you want to make sure you've considered all the variables thoughtfully so you can confidently leave the dealership knowing that you've made the best possible decision for yourself. If you're still a little unsure, look at your finances and make a financial plan for your new purchase. Whether you're buying new or used, if you cannot pay off the vehicle within three years — that car is probably not for you. You're better off going with a different car or model or waiting it out a bit longer when you have more money saved up. Just make sure your purchase reflects the values mean most to you so you can get the most satisfaction out of your vehicle — whether it's for a short time, or a long one. Happy buying!