13 Items You'll Need to Complete Your Road Trip Checklist
Posted by
Auto Loan Solutions
As a responsible driver, you probably keep tabs on your car before taking long road trips. You most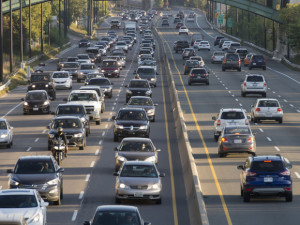 likely have a budget for gas, and may even call up a mechanic to address any concerns before hitting the road. But are these the only checks you need to make? No! Your road trip checklist isn't complete until you have a solid emergency kit to go with it. So before you set out on the biggest road adventure of your life, make sure you've got the tools needed to make your trip a successful one. You won't regret it!
What a Good Emergency Kit Includes
If you were challenged to build the perfect safety kit, what would you throw in it? Would you get a good grade if someone were to test you? Don't fret if you feel ill-prepared. The tools needed for your emergency kit aren't hard to find or use. And they are very affordable.
A Look at the Grade A Emergency Kit
Non-perishable food items & bottled water – If you ever got stranded far away from any settlement, you'd be on your own when it comes to food. That's why it's a good idea to keep non-perishable food items such as energy bars, nuts and dried fruit with you. More importantly, carry some bottled water.
Blankets – You might think that the upcoming warmer months is all about short sleeves and sandals. Remember though, that nighttime temperatures can dip far below your comfort level, even in the summer. Keep blankets with you if you end up spending a night in your vehicle.
Flashlight and candles – You wouldn't want to rely on your car lights to see in the darkness. After all, you probably wouldn't be able to move off until the next morning. Therefore, carry a flashlight just in case you have to spend a night in your car, and keep candles nearby for extra light and warmth.
First-aid kit – Hopefully, you'll never experience an injury in the midst of a road trip. But if it happens, you can spare yourself or an injured passenger much pain and trouble by having a first aid kit to treat cuts, bruises and other minor injuries.
Roadmap & Compass – True, we're talking about primitive technology here. But old school is the way to go for reliability. After all, your phone or GPS batter isn't going to last forever. And even if your car has a built in GPS, there's no guarantee that it's going to work where you are.
Warning lights/road flares – Getting stranded at night is no fun, especially if it happens along a rural road. Warning lights or road flares can take some of the anxiety off your shoulders, by making you visible for nearby assistance.
Tow rope – In the event your vehicle breaks down, you may not have immediate access to a tow truck. Your only help may be a local resident with their own vehicle (preferably a truck with plenty of  torque). In such a case, having a tow rope to supply them with can make your "escape" much easier.
Jumper cables – A dead battery isn't the end of the world – that is, if you have jumper cables. Keep some in your trunk. That way you won't have to hope for another driver passing by who has one. Doing so could mean a very long waiting time.
Spare tire – Don't put too much faith on your tire checks. Rugged roads and obstacles can puncture your well-inflated tires. Next thing you know, you're stuck roadside with a flat. So save yourself the trouble by keeping a spare tire with you.
Portable charger – Although it's not permanent, a portable charger can give phones and other portable devices a few extra hours of juice. In a serious situation, that little bit of time can mean all the difference. Therefore, invest in a portable charger if possible.
Hand sanitizer & cloths – You might not need these items if your road trip will remain close to civilization. However, venturing far out might mean contact with dirt and other outdoor elements that could expose you or food items to germs. So holding onto hand sanitizer and cloths are a good idea as well.
Extra clothing (maybe shoes) – In terms of clothing, you should pack a decent amount of clothing to begin with. However, it doesn't hurt to throw some weather-resistant gear (shoes and clothing) into your suitcase as well. Doing so might keep you both comfy and safe.
Utility Knife – You never know if you'll need to cut string, rope or other tools to save you from a tricky situation. Therefore, it's wise for you to keep a utility knife nearby for long road trips, camping excursions and even your average summer drive.
Tire inflator – Listed a few points above are spare tires. Even though they're good to have (especially if you blow a tire), you can still keep an inflator around just in case one or more of your tires get a little flat.
Scenarios Where an Emergency Kit Comes in Handy
How often will you need to use the tools in this safety kit? It's hard to say, but you probably won't have to use it too much. Some activities like camping or RVing will naturally require you to use them more often, but your average drive or road trip probably won't require their use too often. That doesn't mean you should skip out on them altogether since you never know when a routine vacation or outing will turn sour. After all, the unexpected always happens.
Severe Weather
Although you prefer the summer heat over the winter chill, you have to admit that warmer temperatures can bring on some bad weather as well. Torrential downpours, thunderstorms, hail – all of these weather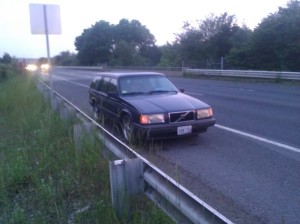 types can wreak havoc on your trip. If it's severe enough, you may have to pull over and seek shelter somewhere to avoid potential injuries. This is certainly true if a tornado were to touch down. If you have to stop because of extremely low visibility, you might decide to pull over until the weather clears up. If so, having an emergency kit can keep you safe and comfortable until it's safe to drive off again.
Vehicle Breakdown
On a long road trip, breaking down can be devastating – it can ruin a whole trip. But these things do happen, even to cars that receive maintenance and servicing (although rare). If this happened to you in a distant or isolated region, there's no telling how long you'd have to wait for a tow truck to arrive. Fortunately, we live in a world that's more connected than ever, so you probably won't spend days in the middle of nowhere. With that said, you could still wait longer than you're comfortable with.
Going the Extra Mile on Safety
If you're already staying on top of your car maintenance, keep it up! You'll save yourself a lot of trouble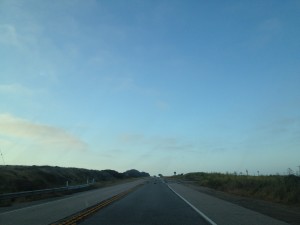 down the road. However, when it comes to taking long trips, it's a good idea to review your road safety checklist. Having a well-prepared emergency kit can save you from the hazards that may affect your road trips or camping excursions. Even if you have a habit of driving along a certain route frequently, it never hurts to plan for the unexpected.