3 Automotive News Items that'll Spread Like Wildfire in 2016 & Beyond
Posted by
Auto Loan Solutions
A few months ago, we published a post on auto headlines that caught everyone's attention in 2015. And as promised, we would discuss the topics generating buzz this year. We're sure there's a lot to come, but there are three developments which we're sure will dominate the automotive news cycle, or at least generate some interest in 2016. There has been some chatter about two of them for some time now. The other item is only a few weeks old. So without anymore delay, here's a look at the car news that we think will have everyone paying attention.
Tesla Model 3 Hits the Scene
Yes, news about the Model 3 isn't really news at this point, but that doesn't mean the excitement surrounding Tesla's latest offering has died off. Originally, talk about the Model 3 made news on June 15th, 2014, along with its configuration and price – it would be 20% smaller than the Model S, only $35,000 (USD, Canadian price is not set yet) and available by the end of 2017. Tesla's goal? Compete with luxury car brands, including the BMW 3 Series, Jaguar XE and the Mercedes-Benz E-Class.
In February of this year, Elon Musk himself tweeted that Model 3 reservations would be accepted in Tesla stores on March 31st, and online April 1st. There were no photos, no videos, no visuals of what the Model S looked like. Not until March 31st, when Musk revealed the bold new car at the company's design studio in Hawthorne, California.
Model 3 reservations ($1000 down) will be accepted in Tesla stores on March 31 and online April 1

— Elon Musk (@elonmusk) February 11, 2016
Tesla Model 3 Revealed
Base models will go from 0 – 60 mph an hour in just 6 seconds, although Musk has admitted to other versions that will go "much faster". It will have a range of 346 Km (215 miles) and again, Musk has alluded to newer versions that will have a significantly longer range. Buyers will also have the option of choosing rear-wheel and all-wheel drive versions. As for the interior, the company opted for a 15-inch landscape touchscreen, as opposed to the 17-inch portrait touchscreen found in the Model S and X.
Even though the Model 3 is 18 months away, the demand is already high. Drivers can make a $1,000 down payment and as you might expect, there has already been an outpouring of preorders for the Model 3 – 276,000 people have already signed up (generating $7.5 billion in sales). And the lineups at the Tesla stores are long and winding. With a year and a half left, we're sure to hear a lot more excitement whenever the Model 3 gets mentioned. It'll more than likely turn into one of the most anticipated automotive news stories of the year.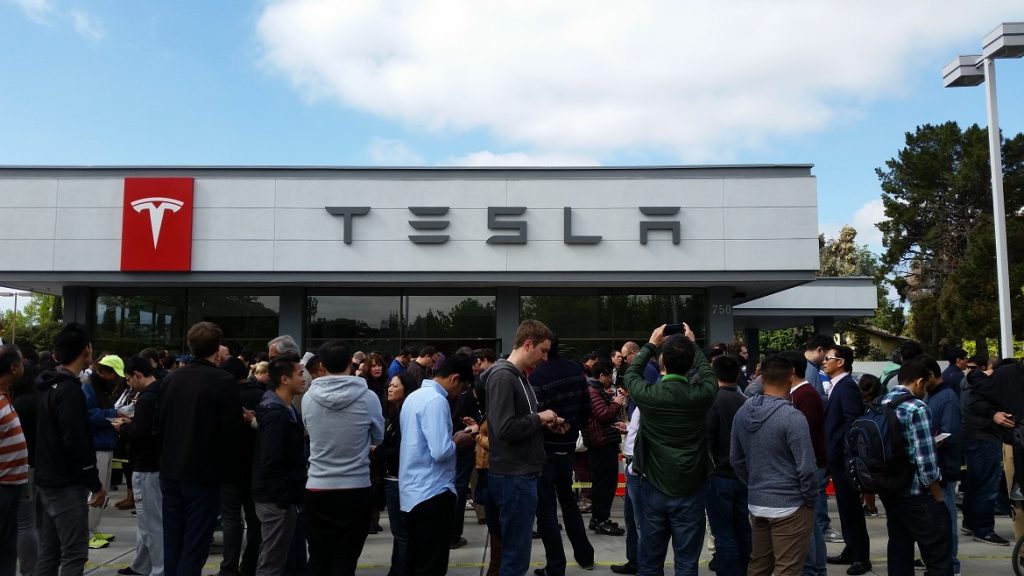 Race Cars With No Drivers Required
If your kid says they want to be a race car driver, giving you reason to encourage them to have a backup career in mind, make sure to tell them about driverless race cars. You heard that right. The Formula E championship (racing series that only uses electric-powered cars), which is sanctioned by the Fèdèration Internationale de l'Automobile (FIA), will host the Roborace, a competition that will begin in the 2016-17 season. Although this may seem like an odd headline in the world of car news, you can at least use it to get your kids interested in automotive engineering.
If you're wondering what the cars will look like, take a peek below: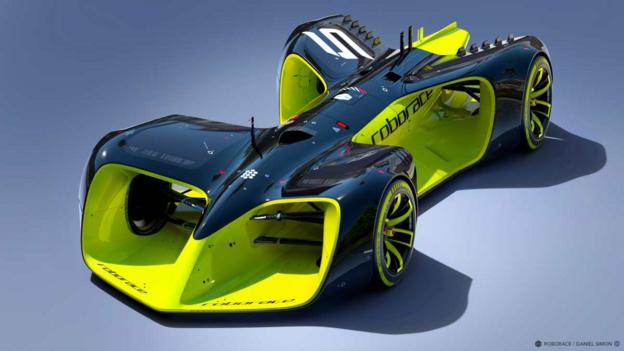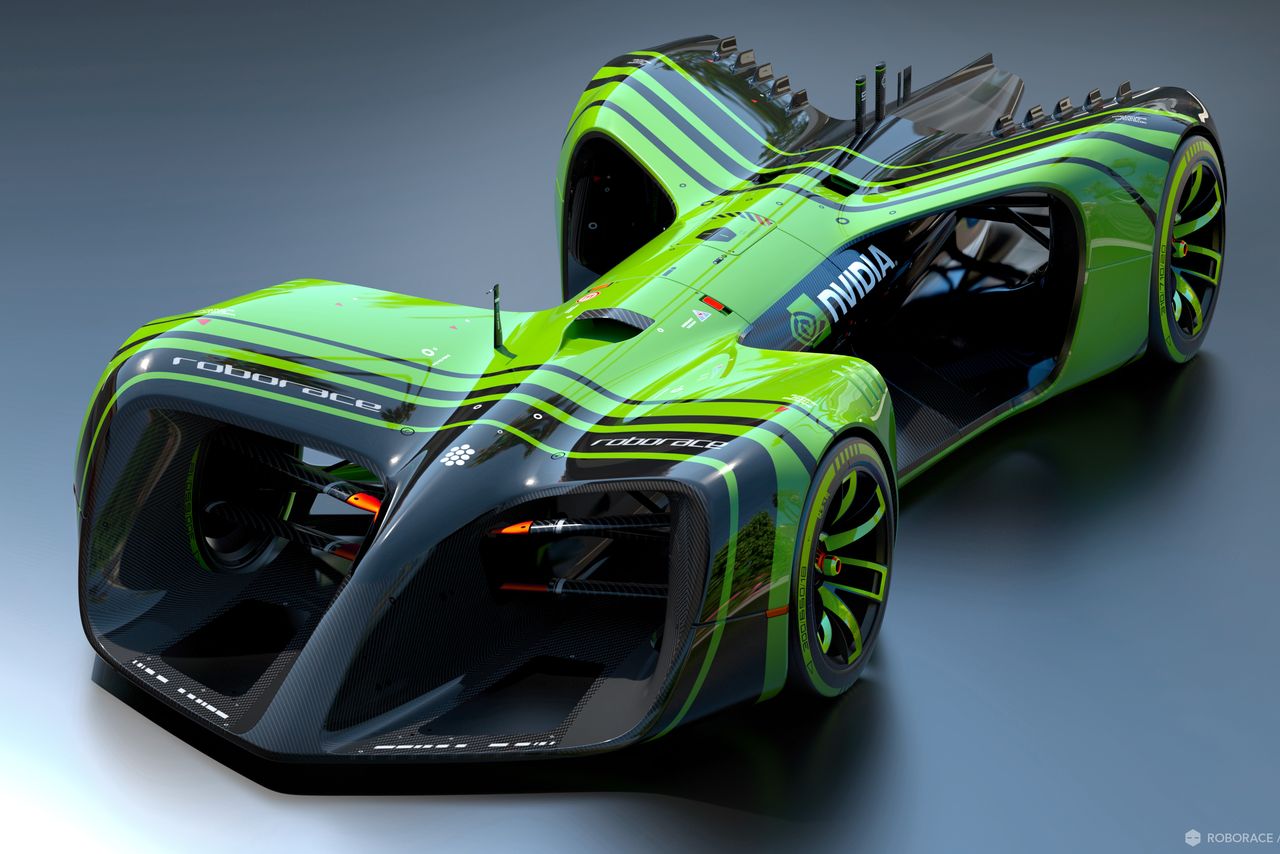 Take the wheels off this thing, and it'll look more like some space fighter rather than a car. Manufactured by technology firm, Kinetic, these robotic racers will reach a top speed of 300 km/h (186 mph), which will make them the fastest cars in the Formula E league. Nvidia's Drive PX2 supercomputer will power the cars, which is currently the world's most powerful engine for vehicular artificial intelligence.
Roborace Promo Trailer
The competition itself will pit ten teams against each other, each having two
driverless cars
to their roster. The races will take place on the same street circuits as their Formula E counterparts. Since the cars will come from the same manufacturer (Kinetik) and won't require any drivers, the real talent will come from those designing the algorithms and tinkering with the mechanics of the vehicles. In other words, reaching the podium will require more brain (than it did before) than brawn.What's the point of driverless car races you say? Apparently, the sci-fi nature of these races
will hopefully attract a younger audience
to auto racing, a demographic which doesn't have much interest in the sport nowadays. Perhaps, the sight of robots doing what people do is more interesting?Besides the marketing side of things, there's the issue of safety. From 1990 to 2010, there were
46 occurrences of race car crashes injuring spectators
, resulting in serious injury or death. Organizers of the Roborace along with developers of the cars are convinced that the artificial intelligence will improve the safety of auto racing for spectators on the sidelines.
Honda Motorbikes Now Equipped With Blind spot Warning
The third car news item is still in its infancy
- that is
Honda's addition of a blindspot warning system for its motorcycles
. Dare we say it's the first of its kind? Sure, blindspot detection is anything but a new feature for cars, considering the first system was introduced back in 2007 in the Volvo S80. However, it's not something you see on your favourite bike everyday. Honda is hoping to change that, and the evidence is in a patent filing that recently surfaced on the web.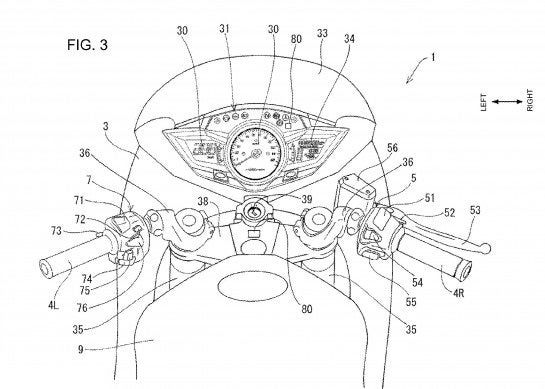 This document looks like gibberish to us too, but it is the foundation for what Honda is looking to accomplish. Although we're not 100% sure what all of these markings mean, we do know that some of them are referencing the visual warning lights that will fit either into the dash or handlebars. The monitoring system will also include haptic feedback, which in this case, comes in the form of vibrations in the seat, grips, knee rests, and foot-pegs to warn of approaching danger.To give you a better perspective of how all this will work, picture the motorcycle having an invisible circle around it at all times. That is the rider's "field of detection".
A multitude of sensors placed around the bike
will pick up objects, people or vehicles and keep track of them as they move near or in that imaginary circle, giving riders who are often in a state of tunnel vision increased awareness of their surroundings. The monitors will serve even greater importance on highways and urban streets plagued with dense traffic (which is pretty much all of Toronto). So if your parents or significant other doesn't want you to get a bike, this new safety feature might make them reconsider.The model depicted in these sketches, is a Honda's VRF1200F motorcycle, one of the auto manufacturer's 7th generation bikes that went into production in October 2009. Although the VRF motorcycles has received mainly mixed reviews, Honda frequently uses the line to showcase new technologies. Therefore, it makes sense that Honda chose this specific line to reveal their blindspot detector addition.
There's no word on when these bikes will hit the market. But we're pretty sure the wait won't be too long. What's even more exciting to think about, are the other kinds of technology in cars that Honda (and other auto manufacturers) may incorporate into their bikes. All we can do is speculate, but we're certain that the brilliant minds behind these bikes will impress us.
Stay Tuned
For all of you who are car lovers,
the automotive news discussed has probably rustled some excitement
in you. A luxury EV going for under $40,000? Driverless race cars? Motorcycles with blindspot monitors? At least one of these headlines had to have grabbed your attention. Just about everyone has their predictions about how these developments will turn out, but as it is with all things in the auto world, no one knows for sure. And
that's why watching the unfolding of this car news is so riveting.