Living Large: Are Luxury Car Brands Up Your Alley?
Posted by
Auto Loan Solutions
Loving some cars can feel like having a crush on a celebrity. Talent, beauty, and charm make them desirable, but their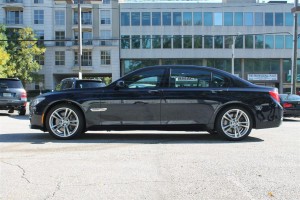 position and status makes them unreachable. Likewise, some cars have the perfect blend of powerful performance, great design, and a long lifespan. But unlike your favourite Hollywood figures, these luxury car brands ARE attainable, and can be a realistic option for you depending on your circumstances. They can be a reality, rather than your dream car. With that said, it takes a bit of planning and thinking to choose the right vehicle. You do not want to buy a vehicle that brings more pain than it does pleasure, simply because of its name.
Consult Your Wallet
If you've ever wanted (or currently want) a luxury car, you most likely know exactly what you want. If not, you probably have a pretty good idea. Regardless of where your thoughts are, it wouldn't be wise to make choices without understanding how the purchase of such a car would affect you or your family.
Thinking Ahead
Practicality – Depending on your lifestyle, some car types are more practical options than the luxury breed. But that doesn't make them useless. They are usually very dependable in terms of performance and reliability; they tend to rank higher than other brands in terms of longevity.
Finances – There's no car buying if there's no money. That's why you need to take a good look at your financial situation, before considering a vehicle in the luxury category. That's not to say that all luxury cars are ridiculously expensive (we'll talk more about this later), but you should be prepared to pay a little more than your average economy vehicle.
Appeal – A big reason for buying a luxury car comes from their presence. Not only are they designed well, they appeal to the minds of drivers who are looking to step up their game, so-to-speak. But not all of them may look the way you want. Some people will buy a car they don't find too impressive visually, just because everyone else around likes it. You have to make sure that the car you choose, is one you actually like to see.
Keep Your Eyes on the Price
The other side of the coin you have to consider, is the car itself. You have to look beyond the exterior – even the interior – and consider what the vehicle actually has to offer you. That means looking at the numbers, and how'll they'll impact your finances.
Price – The most obvious number to consider is the price of the vehicle itself. Is the car within your budget or not? How large will your down-payment be? More importantly, how much will you be able to spend monthly? All of these are questions you have to ask.
Maintenance/insurance costs – Apart from paying for the car, you also have to factor in other costs that come with a car. Maintenance, for example, can be higher for some luxury cars (not always). Also, insurance for high-end cars can cost a bit more, especially for young drivers aged 18 – 24.
Long-term value – Some of the more upscale vehicles do cost more initially and monthly. But the benefit of many luxury car brands is their slow depreciation. This is a factor you shouldn't overlook. At some point you may want to sell or trade your vehicle in, and you'll thank yourself if your car has retained some of its value.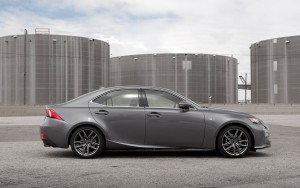 The end goal after considering your personal needs versus what your car offers, is a "meeting in the middle." In other words, all the factors should line up so well, that the car you're considering seems like the perfect option, much like a venn diagram.
5 Luxury Rides Worth Considering
Unlike previous years, cars that fall into the luxury category have grown more affordable for the average citizen. Yet they're still as sophisticated as ever, if not more (thanks to all the new high-tech features in them). A good number of these cars have come down in price, and are available to more than just the people with enviable salaries. And they are worth checking out.
The "Under 40K" List
This list only takes last year's models into consideration. With that said, don't hesitate to look into cars from previous years since they'll be even more affordable. A good age range to look at would be from the years 2010 – 2013 (as well as 2014).
5 Signs a Luxury Vehicle is a Good Choice for You
The universe will sometimes send you obvious signals to let you know that a luxury car is up your alley. And you just have to listen. If you recognize one of the following signs, keeping your sights on an upscale car might be a good idea.
The Green Light
Your credit has greatly improved
The car is affordable for your monthly budget
Your vehicle of choice has great resale/trade-in value
A credit advisor lists a luxury car as a good option for financing
It has a perfect balance of beauty, efficiency, performance and affordability
It's ideal if a few (if not all) of these conditions are at play simultaneously. Understandably, we don't live in a perfect world, so it's likely that you won't see all of these "ideal" circumstances at once. Even one or two of them is better than none. Ultimately, the deciding factor for whether you should buy such a car or not, is whether you'll be able to pay for this vehicle without any struggle.
A Dream Car No More
Some of your most wanted items will unfortunately have to stay in the fantasy realm. Owning a vehicle that falls under one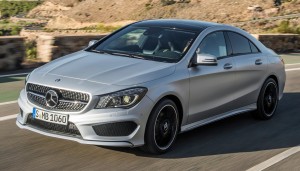 of the various luxury car brands, however, can be a reality for you. But you have to make the right moves. That means taking time to consider your financial situation. It also means knowing the costs involved with owning a luxury vehicle. Ultimately, the car has to be affordable. But don't fret if it currently isn't a wise choice. Your circumstances can change over time, giving you the flexibility to buy a car that you'd be proud to show off.