Why "Types" of Cars Matter When Shopping for a New Ride
Posted by
Auto Loan Solutions


Dating is not the only aspect of life where compatibility matters. When it comes to choosing a good

vehicle, you have to find the right match as well. And it goes beyond what most people think is necessary. It's not just a matter of picking a car that you feel you will love; you really have to dig and understand yourself and think about your circumstances to get into the vehicle that will compliment your routine. That's where the type of vehicle you choose comes into play. We're not talking about the make or model, but rather, types of cars (also known as car classification), which plays a role in the comfort and efficiency of your daily drive.
Naming the Various Types of Cars  
When most people think about car types, they're thinking in broad strokes. For example, they might think of a performance vehicle being a sports car, while a more expensive vehicle is looked at as a luxury vehicle. And for a lack of a better term, an old and frugal car often gets the title of being a "beater". But the terminology goes deeper than those few names.
More Names in the Car Classification Index
Economy cars
Microcar
Hatchbacks
Ultra-compact cars
City car
Supermini/subcompact car
Family car
Small family car/compact car
Large family/mid-size
Saloons/Sedans
Large family / mid-size
Full size / large
Crossover SUV
Minivans / MPVs
Luxury vehicles
Compact executive
Executive/mid-luxury
Full-size luxury / Grand saloon
Estate cars / station wagons
Sports cars
Hot hatch
Sports saloon / sports sedan
Grand tourer
Supercar
Muscle car
Pony car
Convertible
Small trucks
Light trucks
Minivan
Sports unitility vehicle (SUV)
Canopy express
Pickup truck
Panel truck
Cab-forward
Tow truck (may also be a medium or heavy truck)
Panel van
Sedan delivery
Medium trucks
Box truck
Van
Cutaway van chassis
Medium Duty Truck
Medium Standard Truck
Platform truck
Flatbed truck (may also be light duty trucks)
Firetruck (may also be a heavy truck)
Recreational Vehicle (RV) or Motorhome

Heavy trucks include vehicles such as oil tankers and tractor units, while very heavy trucks include vehicles such as heavy haulers and haul trucks (which are used for commercial purposes).

Commercial vehicle
Eye appeal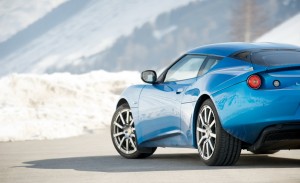 If you fancy the cars that have sleek designs, then you'll probably want to get a convertible/coupe or even some of the luxury designs. They usually have the most vibrant designs, and are built for those who have eye appeal in mind. They also look great in a variety of colours, and usually fare pretty well in the performance department. The trade-off, is usually practicality and price. Many of these vehicles are two-seaters, which means you'd have to leave the kids at grandma's house. Even in the case of four seater vehicles, they're likely to cost you a significantly higher amount than what an economy car goes for.
Expanding the nest
Let's say you're a young couple looking to expand your family in the near future, you'll probably want to reconsider your car of choice. Originally, you may have had your heart set out on a coupe since you had no long-term commitments. If you and your significant other want some new additions in the family, your choice of vehicle should reflect that. A sedan would be a great fit for your household, especially when your kids reach that age when they start getting restless. Sedans are also roomy enough to fit the luggage you would normally bring for long trips. For already large families looking to bring another person into the world, a minivan would be an ideal choice.
Caring citizen
You don't have to bike to work (unless you really want to), now that there are so many environmentally-friendly cars out there. Many hatchbacks and station wagons are built with improved fuel economy. A good number of them are hybrids, which deliver the double benefit of lower gas expenses, and fewer emissions. These cars are ideal if you want to reduce your carbon footprint. They usually don't deliver the performance that other vehicles offer, but you can at least sleep at night knowing that you're contributing to a cleaner Earth.
Performance junkie
A good number of you are old school, and want your car to be a beast on the road. If that's true with you, then you'll definitely want to get a sports car of some sort. These cars are built for speed and power. With that said, you shouldn't put other drivers, yourself and your driving record at risk just by driving dangerously on the road. But that doesn't mean you can't enjoy the acceleration boost they're known for, when there is a need to speed up a bit. Performance vehicles worth considering include muscle cars, convertibles and if you've got some money to blow, a supercar.
Worka-Haul-ic
For those of you involved in construction trades, you can't go wrong with a truck. When it comes to hauling heavy metal or any sort of cargo, you need torque. Trucks are by far the best vehicles for pulling heavy objects and materials. The only downfall for many trucks is their high gas consumption. So be prepared to spend a little more on a pickup than you would a four-door sedan. However, you can't go wrong with a pickup truck if your average day consists of hauling heavy objects.
Golden Rules
No matter what kind of car you buy for yourself, there are some standards you should strive to meet. You don't want to buy a vehicle that looks great but under-performs. After all, if you just wanted a toy, you could have bought a model car instead of a real one.
Affordability
It doesn't matter how good a car will look on your driveway, look elsewhere if you know it will be a struggle to pay it off. There are several costs you have to think about, from the initial down payment right down to your weekly gas expenses. Not all cars will be the same in this regard. Ultimately, you shouldn't lose sleep or spend every waking hour working to pay off a car, just because it's your ideal. It's better to settle for less, if it means no stress.
Lifestyle
Although we've alluded to this earlier on, it's important to emphasize again – your choice of vehicle should compliment your lifestyle. Some cars just work better for different people, depending on factors such as their activities or family size. Whatever the case may be with you, the vehicle you end up choosing should be one that suits your hobbies, geographical location and even job requirements.
Reliability
Closely related to the last point, is the aspect of reliability. The car you choose should perform well, while offering you a wide range of features to make your drive safer and more comfortable. In this era of high gas prices, it should also be fuel efficient so that you're not paying too much at the pump. Although the performance of a car greatly depends on the driver, you can learn about a vehicle's performance by reading both industry and customer reviews.
Find Your Type
The make and model of a car are definitely worth your time and consideration. For various reasons
stated earlier in this post, you will want to choose one manufacturer over another. Much of that boils down to personal choice, and you probably have a few brands that you're already loyal to. But don't neglect the aspect of car types. It can have a tremendous impact on what your daily drive feels like, not to mention what it can mean for your budget. By choosing the right sized vehicle, you'll accommodate your immediate and future needs as well as those of your family. Everyone will win.