Are Online Credit Applications Safe?
Posted by
Auto Loan Solutions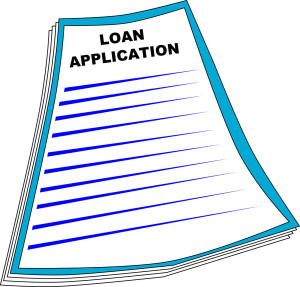 The internet has changed the way we do just about everything these days. With every new advance to make our lives easier, we also take on a little more risk. We have come a long way in internet security and the process to apply for credit online is now safer than ever before. Yet, some people are still reluctant to use web forms to apply for credit. By now, you know that an online application form is quick and easy to complete, but do you know about some of the security features that are built right into the systems of reputable companies?
Maybe you just need a little help understanding the safety protocols of online security. If you are still wondering if online credit application forms are safe, here's what you need to know to make the leap.
Know the Rules
First and foremost, you should know that the collection and distribution of information online is heavily regulated in Canada by the Office of the Privacy Commissioner. The Personal Information Protection and Electronic Documents Act (PIPEDA) is a broad and powerful piece of legislation, designed to keep the private information of Canadians safe when they are using the internet. At Auto Loan Solutions, we adhere to the recommended security protocols outlined in PIPEDA. Your personal information is kept completely private and we do not rent, sell or otherwise share our mailing list with any other company. Once we are notified that you have submitted an online application, we contact you by phone or email to review your application. This takes place BEFORE we pull your credit report or speak with an auto finance lender on your behalf.
When you are choosing to apply for credit online, be sure to verify that the lending company follows the latest in security and privacy guidelines. This will usually be addressed on the company's "Privacy" or "FAQ" page on their website, but if it isn't be sure to contact them before you enter your private information on their online forms.
Review Site Security Protocols
Before you enter information for an online transaction, including applying for a car loan online or making a purchase at a retail outlet's online store, review the site's security protocols. The majority of your information should be entered on what is called a secure page. That means it has additional layer of security that regular web pages do not offer. Typically the webpage is named as secure, or you will notice the name of a SSL Certificate provider. SSL encrypts your data before it is sent to another place on the Internet. You will know you are entering information on a secure page when you see the image of a lock at the beginning of the address bar in your web browser. Other hints include the "https://" prefix to the web address. These quick checks allow you to see that the company you are dealing with takes security and privacy seriously.
Other Safety Measures
Of course companies who handle personal information have a duty to their current or prospective customers to keep that data safe. However, there are some measures you can take to help protect yourself too:
Whether it's online or over the telephone, be careful when giving out your personal information such as your date of birth or you Social Insurance Number, especially in public places. While the company you're giving your data to has security measures in place, you can't always judge the character of the people around you.
Keep all access codes, passwords and PIN codes secret. Writing these numbers and codes down is just borrowing trouble, so try really hard to commit them to memory.
Choose the companies you are dealing with carefully. Reputable companies that handle your credit information or other account files will be upfront about their processes and how they handle your personal data. If you can't get a straight answer from a company you're thinking of dealing with on their security procedures or whether or not they sell, rent or otherwise distribute their data lists, move along.
While shopping around online, be careful when you follow links to other sites. Hover over any links with your cursor before you click on the link. While you can be assured of the protocols on one company's website, those policies don't automatically extend to third party links found on their site.
Be careful with your email inbox. We all know not to open emails from Nigerian princes asking us to provide our bank account number for the transfer of a huge sum of money. However, today's thieves have really stepped up their game. Spoofed or "phishing" emails can look nearly identical to the real deal. When you receive an email that asks you to follow a link and enter information like your PIN code or password, don't do it. And don't call any numbers listed in that email for verification either. If you do want to investigate a suspicious email, open a new browser window and call the company using the contact information posted on their website.
Keep a close eye on your credit card and bank statements. Report any suspicious transactions as soon as possible. If you have had a problem with fraudulent charges, be sure to request a copy of your credit report a few months later to make sure all the reports on it are legit.
Are you hoping to start building or re-building your bad credit with a car loan? Auto Loan Solutions has been helping people like you do just that since 1959. Our application process is quick, safe and painless, even if you have a low credit score. We understand that everyone runs into a little financial difficulty once in a while, and we want to see you get where you need to go in a safe, reliable vehicle. Apply for a car loan today to get yourself on the road as quickly as possible. If you need tips on how to save money on vehicle operating costs to help maintain the affordability of your car, join the growing online community on our Facebook page. Be sure to share this post with someone you know and love to help them understand how safe the online application world can be!