At Auto Loan Solutions, We Always Stand By Our Values
Posted by
Auto Loan Solutions
"Take Care of Your Customers and Your Customers will Take Care of You"
These thirteen well-chosen words were first emitted by founder of the Humberview Group Stewart Esplen, who took over the flagship Humberview Chevrolet in 1971 from the Fagan Family. Abiding this philosophy to the letter, Esplen was able to build the Humberview Group into a thriving, world-class company. Today, the Humberview Group boasts 25 dealerships, including one that specializes in providing auto loans for people with poor, or no, credit: Auto Loan Solutions.
At Auto Loan Solutions, we've continued to abide the mantra Esplen established oh so many years ago, offering our customers quality service, and the best possible solutions to their financial problems. Since 1959, we've helped thousands of customers get on the road to reestablishing their credit, which we continue today thanks to our secure and easy-to-use online credit application.
If you're looking to apply for an auto loan with us, you should know that,
Whether you have good or bad credit, Auto Loan Solutions will offer you the best possible rates available to you
Our trained specialists will spend as much time as necessary to ensure that you find the car that's perfect for your needs
Approval within 24 – 48 hours. At Auto Loan Solutions, we'll work with you to get you pre-approved for a loan ASAP. With our massive inventory of used and new cars, we can help get you on the road, in the vehicle of your choice, as fast as possible
Quality service. We will work around the clock to provide you with an affordable auto loan and car of your choosing.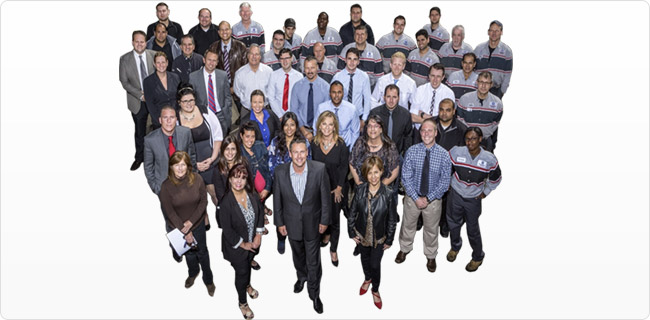 At Auto Loan Solutions, we treat each and every one of our clients with respect, integrity, honesty, transparency, and teamwork – our five core values. While much has changed since we first began serving customers over half a century ago, these values have remained unaltered. It is thanks to them, and our commitment to service, that Auto Loan Solutions remains the largest car loan supplier in Ontario today:
Respect
At Auto Loan Solutions, we treat our clients with dignity and respect. Regardless of your credit score, automotive wants or needs, our professionals do everything in their power to make you feel comfortable and at ease.
"Nicole has been amazing through the entire process of my auto purchase. She is exceptionally knowledgeable and explained everything to me in terms I could understand. I have never felt more valued and respected as a consumer as I have working with Nicole. Her friendly demeanour and infectious personality is a definite value to any company lucky enough to employ her." William H, Innisfil, ON – November, 2014
Integrity
At Auto Loan Solutions, our morals come first. For our customers
who have experienced bankruptcy
, have felt cheated by other creditors, or have had troubles establishing their credit in the past, it is our honour to serve your needs, answer all of your questions, and make sure you get in the car
that is right for you
, at any cost.
"Paul helped me refinance my vehicle at half the interest rate I was paying while on a consumer proposal. He also helped my wife purchase a 2013 vehicle at a much lower rate she qualified for. He has been very professional throughout the whole process. Thanks, Paul!" Arthur C, Barrie, ON – Jan 18th, 2015
Honesty
Auto loan specialists and car dealers have unfortunately got a bad reputation thanks to the few bad apples who have prioritized making money over honesty and customer service. At Auto Loan Solutions, our priorities are to assist you in obtaining a vehicle and help you rebuild your credit. We implore our customers to ask us anything, at any time!
"I wish to say thank you to Ashley for her time and assistance with finding a vehicle for my needs. Ashley was very kind, helpful, honest and patient, and friendly with us. She understood my needs and helped us to the best of her ability. Again, thank you for your help!" Rebecca & Milton V, Innisfil, ON – November 26th, 2014
Transparency
At Auto Loan Solutions, we have no ulterior motives or hidden agendas. Our only objective is to see you in the car of your dreams, and working responsibly towards improving your credit. Need some budgeting tips to help you get started? Click here!
"Want to tell you again how impressed both my husband and I are with you. Very professional, understanding that even good people run into financial difficulties and are trying very hard to rebuild our credit which has always been very important to us both. Returned all my emails ( and there was alot of them lol) in a prompt time frame
Please let your manager read this email. I want them to know how happy we are with the service you have provided. The company should be very proud to have such a wonderful employee with great work ethics that wants the customer to walk away happy and to tell others what a great experience it was dealing with Auto Loan Solutions.
Thank you again. I hope it is you that we will be dealing with in a year from now." Debbie, Ontario – November 21st, 2014
Teamwork
There's nothing more important than working as a team towards a unified goal. At Auto Loan Solutions, our trusted team of auto loan specialists work in unison to ensure that you get approved for the best possible car loan to serve your financial  needs. Our team members will work with clients for years before they're even able to obtain a loan, planting the seeds of friendliness, assistance and service from our very first phone call.
"My experience with Che and HG Auto Loan Solutions was terrific! Che went above and beyond to help me get the vehicle that I wanted and was right for me. He took the time to find out what my needs were for the vehicle. I love my Kia Sorento and since I've bought my vehicle I have recommended other family members, who is also pleased with their experience with Che and the team at Auto Loan Solutions!" Patrice F, ON – December 19th, 2014
As we continue to service our customers here at Auto Loan Solutions, we will continue to abide these principal values, and maintain our commitment to customer service and quality.