Bankrupt??? You Can Still Get Pre-Approved for An Auto Loan
Posted by
Auto Loan Solutions
Bankruptcy – Canada's Newest Trend
In 2013, a total of 118, 678 Canadians (and 44, 134 Ontarians) filed for either personal bankruptcy or a consumer proposal. According to Bankruptcy Canada, while the personal bankruptcy rate dropped by 3.2%, the long-term trend of bankruptcy stats are moving upward, as more and more Canadians are experiencing higher levels of debt.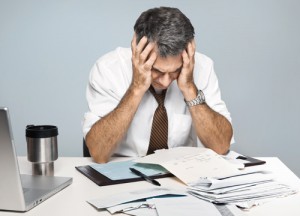 As debt continues to rise faster than wealth, Canadians have become much more financially vulnerable. For example, last year, for every $3 the average Canadian earned, they had almost $5 in debt. As such, most Canadians are reportedly "living on the edge." In fact, the average Canadian can't survive even a temporary job loss, meaning the potential for Canadians to become bankrupt is higher than usual, despite lower interest rates and gas prices.
What Can I do to Avoid Bankruptcy?
In order to keep your credit in good shape, you must…
Take care of your finances! The best thing you can do is make sure your debts are under control, and fast
Budget! Add up all your expenses and make cuts wherever possible
Try to increase your income! Have extra time on the weekends? It might be time for a part-time job if you're serious about avoiding financial ruin.
Talk to a bankruptcy trustee
In a report by CBC News titled "8 Myths of Bankruptcy," the publication's Tom McFeat looks at the truths, and misconceptions, surrounding bankruptcy in Ontario, and what it means for those people who have been forced into dire financial situations, whether due to the loss of a job, death of a spouse, divorce, or severe illness or disability.
Filing For Bankruptcy Doesn't Mean Your Life is Over
Contrary to popular belief, notes McFeat, filing for bankruptcy does NOT mean you'll never be able to improve or re-establish your credit rating:
"A bankruptcy notation will remain on a credit file for at least six years after the discharge. During that time, every creditor will be able to see the bankruptcy notation. After those six years have expired, there will be nothing on the file to show a bankruptcy. Even during that six-year period, people can take steps to rebuild their credit ratings.

'You will be able to get a secured credit card and a car loan shortly after you are discharged,' says Earl Sands, a Vancouver-based trustee in bankruptcy. 'Provided you meet the income tests, a year after your discharge you should be able to qualify for most loans.' Many lenders specialize in clients who've had a less-than-stellar credit history."
Sands' words speak to the 44,000 plus Ontarians who filed for bankruptcy in 2013, many of whom remain unclear about what it means for their credit rating. But, as mentioned above, "many lenders specialize" in providing loans to those who've been saddled with poor credit, have experienced bankruptcy, or even have no credit at all.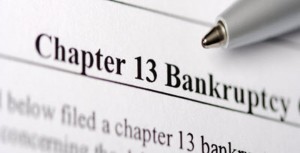 ">purchase a new or used vehicle, then try to take solace in the fact that Auto Loan Solutions, Ontario's largest car loan supplier since 1959, specializes in providing safe and reliable transportation for people who've gone bankrupt, or have a poor credit rating.
I've been Bankrupt, Can I get A Car Loan? YES!
If you've filed for bankruptcy, you can start rebuilding your credit with a car loan as early as the next day! While bankruptcy is indeed detrimental to your credit score, specialists like Auto Loan Solutions can still put together a loan that is catered to your current financial situation, and one that works towards re-establishing your credit as quickly as possible.
In order to apply for an auto loan after bankruptcy, make sure to
Enlist a Special Finance adviser to review your credit with you. There may be some work that needs to be done before you can apply for a loan. You should also make sure that all your accounts have been closed and that your information on the credit bureau is correct.
Don't expect to drive away in a brand new Mercedes-Benz. While our specialists will work hard to find the car of your dreams, be reasonable, and manage your expectations. You may not be able to afford a luxury sedan following your bankruptcy, but you WILL be able to find a vehicle that's suited to your financial needs.
Inquire about our refinance programs. Initial interest rates may be high, but they can lower dramatically as quickly as ten months after your bankruptcy if you pay your bills on time and prove to lenders that you can be trusted with a loan.
Remember, taking out an auto loan is the first step to reestablishing your credit. But the rest is up to you. Make sure you set up a monthly payment system that is within your capabilities, and that you always pay your bills on time. If so, your credit will be in back in good shape in no time!
With over 5,000 new and used vehicles in stock, Auto Loan Solutions can help you overcome your previous bankruptcy situation, and re-establish your credit score. Don't believe us? Check out our Facebook page! It's full of user testimonials and tips on financial advise, car maintenance, winter driving, and more.