New to Canada? Start Off on the Right Foot by Building Your Credit
Posted by
Auto Loan Solutions
In 2004, the Conference Board of Canada stated that immigration was vital for Canada's future economic growth, adding that recognizing foreign learning and credentials would add anywhere between $3.4 billion to $5 billion to the Canadian economy every year.
And while, eleven years later, new immigrants to Canada continue to be a fundamental part of our economic progress and success as a country, especially concerning major cities like Toronto or Vancouver where they're interwoven into the very fabric of society, it's also become quite difficult for newcomers to the country to establish a life for themselves here.
More often than not, the deciding factor seems to be developing a good credit history, and fast.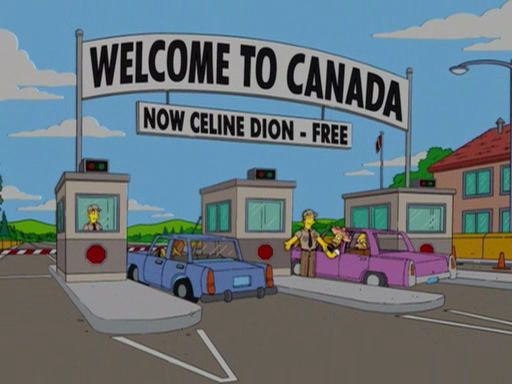 Welcome to Canada
According to Statistics Canada, one in five people of the total population are born in foreign countries, the highest proportion in some 75 years. But, as retired financial advisor Bill Christie claims, "we don't always make it easy for new immigrants to grow and thrive."
In fact, new immigrants to Canada who aren't from the United States arrive with no credit history at all, despite how proven it may have been in their native lands. As such, in order to survive, immigrants have to develop a decent credit rating if they're planning on eventually mortgaging a house or buying a car here in Ontario.  As Christie explains, "the key is to build trust with smaller accounts. Once creditors see that a client pays bills, limits can be raised or additional credit [can be] granted."
Here's a Few Tips on How to Build Your Credit:
1. Understand how the credit rating system in Canada works. Any time you do banking of any kind, at any financial institution, it will be reported by either Equifax or TransUnion, Canada's esteemed credit reporting agencies. These companies are often in touch with lenders looking to find out about your credit score once you're ready to take a loan, for your first car, for example. And when you are, Auto Loan Solutions will be here waiting to provide you with the best rates possible.
2. Open a bank account. In order for a bank to trust you, you have to prove yourself as a client first. Show that you can save money in your account, and then apply for a small line of credit, or credit card. Which leads us of course to the most important rule: pay your bills on time.
It's also important to note that you should actually USE your credit card. "New immigrants who aren't used to having credit cards tend to use it only for emergencies," says Nick Noorani, an immigrant entrepreneur who explains the "secrets of immigration success" in Canada through workshops. "If you keep the card in your wallet and don't use it, you're not building your credit. When you get a card, start using it every month and pay off the entire amount each time."
At the same time, remember not to go overboard, and that budgeting is everything. Lenders may think you're a risk if you have too many credit cards and lines of credit. Also, for married couples, remember that if all your credit cards are in your spouse's name, then there may be a gap in your credit history, which is a trait that many lenders are not fond of.
3. Open a savings account. Opening a savings account, preferably one that's high interest, speaks volumes to a banking institution about your ability to save money. It would also be beneficial to start an overdraft on your account as well. If you take small loans, and always pay them back on time, this shows the bank that you are smart with your money, AND you can be trusted.
4. Be careful how you spend. Having an overdraft, line of credit and credit card can be great for building your credit – when you're using them all wisely – but they can also be the Achilles' Heel to establishing a good credit score. Spend wisely, and only on items that really matter like food, shelter, and or transportation.
The latter, of course, is quintessential to building credit, as it's a means for you to arrive at your place of work, where you earn the revenue you'll subsequently use to earn a good credit score. For many new to Toronto, the TTC is often a viable, albeit crowded, method of getting around town. For those who can afford it however, purchasing a vehicle has multiple benefits, particularly if you're building a life outside of the city, where buses are more seldom.
Having a car also greatly broadens the cities you are eligible to work in, and more importantly, ensures timeliness, dependability, and stability. Something all employers are interested in.
It's here where Auto Loan Solutions comes in, where we can help find you a vehicle regardless of your credit history, or lack thereof. To get started, check out these five quick auto loan tips. If you've somehow found yourself with bad credit, we're here to help your credit rating with automotive financing that will get you back on the road in no time.
Don't believe us? Check out our Facebook page! It's full of success stories from customers who were able to finance a vehicle despite having no, or poor, credit. And also, of course, remember the guidelines we've set up on how to build a good credit rating.
Welcome to Canada!