When Should You Buy a New Car & What to Consider First
Posted by
Auto Loan Solutions

Pick the wrong time to buy a car, and you might wish you had never bought one at all. Imagine looking at your car shine on the driveway and hearing a little voice in your head asking, "why'd you buy it?". Poor timing will do that.
Pick the right time to buy a car though, and you will experience the opposite. You can get surprise discounts, bonus features and save thousands of dollars in the long run. Knowing when is the best time to buy a car in Canada is tricky, but we have a few tips on how to help you choose the right moment.
The Best Time to Buy a Car Depends on Two Factors
We have identified two simple ways for you to determine when is the best time to buy a car. First, you can buy one based on the calendar (and clock) – that is, the month, the day and even the hour. Second, you can do buy one based on your circumstances. That means buying a car when you face the lowest of risk of damaging your credit and finances. How you decide when to buy depends on whether you have good credit or bad credit.
Good Credit
Best Month(s) to Buy a Car

August/September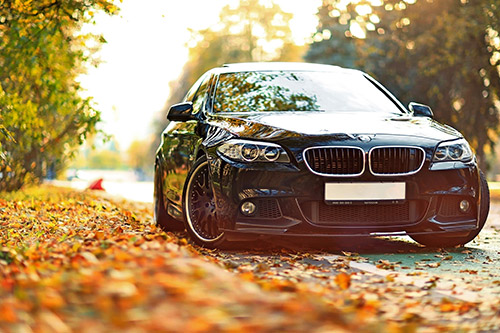 August and September are some of the best months to buy a car in Canada. But this may seem like a stressful time to do so. You're already out with the kids buying them school supplies. Or, you might still need time to recover from the rush and the costs of a late-summer getaway. But great deals roll around this time for a few reasons.
Model years end in September. For example, production of the 2017 Chevrolet Cruze ends this year. So this fall, the 2018 version will come out. That means a price drop for the 2017 model (exemplify potential price drop here?). So if you're not eager or able to buy a 2018, then you could save money by getting the 2017 model around this time.
Some dealerships may offer back to school sales and incentives. These sales target parents who want to buy cars for their high school or college-aged kids who can drive. That often means a discount, but also a rebate or some feature that's not usually offered at regular prices.
December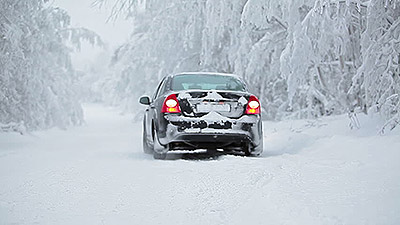 Bundle up and consider buying a car in December. We know – you'd rather cover up with a blanket, drink tea and watch Netflix on a cold day. But December is one of the best months to buy a car in Canada.
Dealers like to keep their inventories lean. Around Christmas and New Year's Eve, they try to get rid of the cars they don't want. That often means a price drop at that particular dealership. Not only do the prices drop, but they'll throw in some offers to make a car appealing. These may take the form of a bonus feature such as an audio system or GPS upgrade.
Best Day(s) to Buy a Car

Last days of the month
If you're a "last minute"-type of shopper, jump for joy. Car selling experts say the best day to buy a car in Canada is often the last or last few days of the month.
Here's why: imagine you're a sales rep. You have a monthly quota of selling five cars – you've only sold four. Three days remain in the month, your boss has put the pressure on you, and your customer is still unsure if they want to buy a car. Your mind races for options.
At this point, telling them how fast or safe the car is sounds like old news. What do you do? Give them a discount and maybe throw in something extra (if your boss allows of course). Sold! They're happy, and you will meet your quota.
That's why it pays (or should we say, it saves you money) to buy your car at the end of the month. To help get that extra sale, dealers may let you negotiate with them and sell you a car at a lower price.
The first few days of the month
At the beginning of the month, fewer people will walk into a dealership. That means less business and fewer sales. A bad start could turn into a bad month. So just like the end of the month, sales reps may offer deals when early in the month to sell more cars. Also, statistics show sales reps with higher numbers at the beginning of the month are more likely to hit their quota at the end of the month.
Best Time of the Day to Buy a Car – A.M. or P.M.?

Don't just give thought to the day you walk in, but also the time of day. Just before lunch, the pace at a dealership slows down. The sales reps may feel more relaxed and, perhaps, more willing to negotiate.
Another one of the best times to buy a car is just before closing hours. During the later hours, salespeople feel more pressure to close deals and are more likely to push themselves to reach certain numbers. So that effort on their part could get you a deal or discount you would not have received at another hour.
Not-So-Good Credit
Things get tricky when your credit and finances aren't the greatest. If you're looking for a bad credit car loan, the best time for you to a buy a car is when your budget allows instead of a particular day on the calendar. The month, the day or the hour you buy a car won't matter as much.
For the people looking to finance a vehicle with bad credit, the best time to buy a car is during a period when the risk of falling deeper in debt or ruining your credit is at its lowest.
Here at Auto Loan Solutions, we help customers find that time by looking at the following questions:
Is your credit report free of bankruptcies, collections and other "hits"?
Is your credit score healthy enough to get qualified in the first place?
Do you earn enough to make monthly payments on time and with ease?
Do your earnings come from a verified full-time/part-time job?
Are you committed to rebuilding your credit score?
If you can tick off these boxes, then it may be a good time for you to apply for a car loan even if your credit isn't the best.
When the Unexpected Happens 
At times, an emergency can strike and you may need a car right away. For example, a separation, an illness or a death in the family could mean you now have to drive if you didn't before.
If this happened to you, the need for a car could arise immediately, but you would still need to plan for the buy. Again, there are a few questions that you would want to  first consider (which we can help you with):
Are there any outstanding debts you can reduce before buying a car?
Is the car you're looking for a good fit for your budget and circumstances?
Can you make room in your budget for monthly car costs and insurance without squeezing out other bills?
Is there anyone who can help you cosign for a car loan for you if your credit isn't strong enough?
The Keys to Buying Your Car at the Best Time in Canada
Keep in mind car buying tips aren't rules. You still have to think about how your car will meet your family's needs, what reasons you need it most, and what your budget will allow. The answers to those questions are your ultimate deciding factors.
But if you're tired of hearing contradicting advice, you can use the times mentioned here as your guide. By doing so, you will avoid buying a car at a time you might eventually regret, and will smile when you see your new car shining on the driveway.