7 Concept Cars that Went from Shows to the Road
Posted by
Auto Loan Solutions
You've most likely seen a few concept cars in your lifetime. They're those awesome rides that exist in posters, Google images and auto show exhibits. But they're not on the road. You might never see them again until they awake in your mind's eye as memories. However, there are a few concept cars that have actually gone from pictures and displays to driveways and highways, and even proven to be more than bragging rights for their makers. They're the surprise that turn heads and leave other drivers starring while stopped at red lights. In honour of such vehicles, we will take a look at cars that went from mere ideas, to driveable machines.
What Actually is a Concept Car
The definition of a concept car in its most basic sense is very simple. It's basically a vehicle that's merely an idea for future purposes. However, the significance of concept cars go far beyond the meaning – their purpose is to gain a reaction, which once judged, gives the manufacturer cues regarding what they should do next. It's like a comedian who tests jokes at an open mic before hitting a bigger venue. The responses he or she gets from the smaller audience gives them an idea of what larger audiences might like.
Similarly, a brand that unleashes a concept car is likely trying to gauge an audience's reaction to a new feature, design or technological component. So when you see these vehicles, remember, they're on display for more than just showing off. For that very reason, some of these concepts eventually hit the road, assuming the response to them was good in the first place.
A Look at the 7
You might recognize some of the cars listed in this post. Maybe you wanted to drive one at some point, or had a picture of as a screensaver.
Audi TT (1995)
In the 90s, compact German sports cars were all the rage, and manufacturers such as BMW and Porsche dominated this market. However, Audi entered the arena in 1995, unleashing the Audi TT into the world. It received praise for its clean and modern design, which was unparalleled at the time.
Tesla Model S (2009)
When the Tesla Model S surfaced at an event in Southern California back in 2009, there were doubts that it would ever leave the display booth. The specs seemed too good to be true – how
could a fully-electric car reach the 300 mile per gallon (MPG) range and look so sleek at the same time? Fortunately, it all worked out and now Tesla has established itself as the premier brand for luxury electric vehicles.
BMW 6 – Series (2003)
Although not a hit with the press, the BMW 6 series did well
among the public. BMW used the design 2002's 7-series. The development of 6-series had a ripple effect in the auto industry since many brands went on to use its stylings.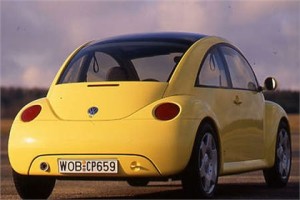 Volkswagen Concept One (1994)
How do you reboot an old car line without being too obvious? You rename it off course. Volkswagen did this with their Concept One car, which ultimately was a precursor to the new Beetle set to launch years later. The retro yet modern design said it all.
Acura NSX (2012)
Many Acura lovers weren't too thrilled when the NSX
vanished from the company's lineup back in 2005. However, their dreams came true seven years later when the manufacturer re-introduced the NSX as a beautifully rendered all-wheel hybrid, produced in the U.S.
Porsche Boxster (1993)
In the 1990s, Porsche was well known for it's 911, 944, 968 and 928. However, they wanted to return to their roots and in 1993, they did so successfully by introducing the Porsche Boxster. The design incorporated the retro look of the classic Porsche 550 Spyder.
BMW i8 (2014)
You may have seen one of these on the roads recently and if you did, you probably gave one a second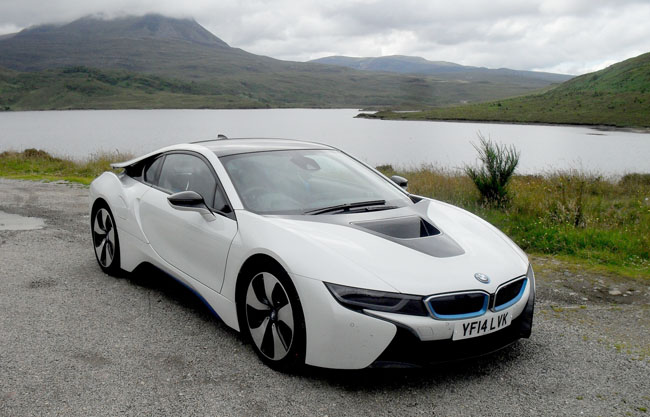 glance. The i8 is the epitome of a concept car, due to its 1.5 litre three-cylinder turbocharged engine, dual electric motors and ultra sleek design. With that said, it can be a reality for anyone capable of dishing out $140,000.
The Virtues of Concept Cars
As mentioned earlier on in the article, concept cars are much more than ego boosters for auto brands (although they're worth bragging about). Generally, the production and display of a concept vehicle is meant to serve as a test and teaser. In other words, the auto brand is on the verge of releasing something new, and they want to see the public's reaction. And in many instances, these automobiles go on to change the auto industry for the better.
How Concepts Improve What's Already on the Road
Features and capabilities – Concept cars often introduce new features and capabilities, that may improve performance, safety, fuel economy or handling. They could be mere upgrades from previous models, or total revamps that are unexpected.
Design and aesthetics – One of the more visible aspects of concept cars, are their designs. It's no wonder why you'll see them situated on glossy display floors, regardless of what they look like. Since a change in appearance is always a risky move, brands manufacture concept vehicles as a safe way to take chances.
Try something completely new – With all the new technology out there, auto brands are getting more experimental with their cars. That's why it's not unusual for concept cars to look completely off-kilter to their on-road counterparts. Sometimes, these experiments are just meant to give the brand some new appeal, but at times, it also could be an attempt to reach a new or growing audience.
Dream Machines that Aren't a Waste
As you can see, a fair amount of great vehicles were never intended for the road. They were just experiments or a means for gathering consumer responses. But for many reasons, they turned into cars that people could actually buy and drive. Perhaps you know someone who owns one. If there`s anything you can learn from the production of concept cars, is that the auto industry is constantly testing new ideas to ensure that everyone has access to the best options a car can provide, whether it's for performance capabilities or safety features. And along the way, some of these ideas turn into vehicles we can use – a win-win situation for brands and drivers.