With Canadian Job Quality At Record Low, Good Credit Has Never Been More Important
Posted by
Auto Loan Solutions
According to CIBC's Canadian Employment Quality Index, compiled by the bank's deputy chief economist Benjamin Tal, job quality in Canada is at a record low, sinking to its lowest level in more than two decades.
"The Bank of Canada continues to warn us that the headline unemployment rate is not as rosy as perceived and according to the Bank's new and improved measure of labour market activity, labour slack is still significant," explains Tal.
The Battle of the Jobs: Part-Time VS. Full-Time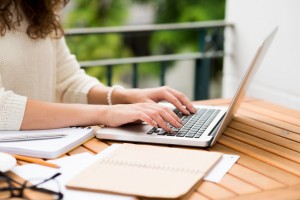 The employment quality index looks at part-time work versus full-time work in Canada, as well as self-employment and compensation trends. Its findings indicate what most of us Canadians have already accepted: the job market has permanently shifted, and full-time jobs have never been more scarce. However, there is a silver lining: part-time jobs.
For the month of January, Canadian financial experts expected that just some 4,500 jobs would be added to the market; however, some 35,400 jobs were added into the Canadian economy, more than seven times what was expected. This brought the unemployment rate down from 6.7% to 6.6.%. It's important to note, though, that employers actually cut some 11,800 full-time jobs in January. Now, couple that with the fact that they added 47,200 part-time positions.
These details are evocative of a growing trend not just in Canada, but around the world, as international consumers continue to embrace this new "gig" economy catapulted by platforms like Uber and Fiverr which enable just about anybody to go out there and make a buck.
Consequently, they also make it very difficult for various professionals (like graphic designers, writers and cab drivers to name a few) to compete when the very services they provide are being offered at far less expensive rates. "The damage caused to full-time employment during each recession was, in many ways, permanent," says Tal. Full-time job creation was unable to accelerate fast enough during the recovery to recover lost ground."
With job quality at a low, the Canadian dollar down, and our economy weakened, combined it sounds like an absolute recipe for disaster, particularly for your credit score. Before it takes a hit, however, it may be wise to focus your energies on strengthening it, and getting out of debt NOW, while you still can.
Now's the Time to Pay Off Your Debts & Improve Your Credit Score
Losing your job can happen in a flash, and if you're not prepared (with emergency funds and savings accounts, not to mention a lack of debt), it'll become pretty easy for you to miss a couple of payments, which will be detrimental to your credit score. Once your credit takes a hit, you'll be subjected to higher interest rates, and be deemed a "risk" by major banks and lenders.
However, you can avoid such a situation if you're careful, and follow these steps to the best of your ability.
1. Avoid Making These Common Financial Mistakes, like buying a car you can't afford, adding to your credit card bills, not saving for retirement, or not paying your bills on time. Pay particular attention to the last one, as the moment you're late on bills your credit score will weaken.
2. Get Out of Debt NOW. You'll notice that #3 on our Six Easy Steps to Help Get You Out of Debt list is "Get a 2nd Job." With part-time jobs at a high, take advantage of your extra time by doing more work. If you're an avid writer or illustrator, if you have a secret skill that you're proud of, head over to platforms like Fiverr and offer your services! You'd be surprised at how much extra income, and how quickly, you can generate if you apply yourself.
3. BUDGET. We can't stress this enough. If you have a carefully-thought-out budget plan that you follow to the letter, including all your expenses (including credit cards, groceries, auto loans, entertainment, etc.) you should be able to get out of debt, pay your bills on time, and save for a rainy day. A budget plan can be the difference between a good credit score and a bad one.
4. Change Your Lifestyle. If you have an extravagant, need-to-buy-everything lifestyle, it's time for a change of pace. Switch your Armani suits for Old Navy. Switch Tuesday Steak night to half-price wings at St. Louis. Stay at home on the weekends. Buy your liquor at the LCBO as opposed to spending hundreds at the bar.
According to the CIBC index, job quality here in Ontario has taken a hit over the past year, falling by 4% in 2014. This can mean less money in your pocket and less wages than you're accustomed to. Following these steps and implementing better credit-building and financial practices can make a significantly positive impact in your quality of life. Furthermore, by saving for a rainy day, and by improving your credit NOW, in the unfortunate event that Canada's low job quality DOES affect you, you'll be ready, and prepared.
Looking for more tips? Follow us on our Facebook page! Our users are constantly sharing stories offering financial advise, helpful pointers, and more.