Some Fun Facts About Auto Loan Solutions
Posted by
Auto Loan Solutions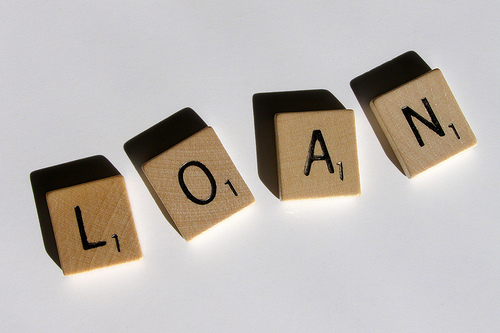 When you apply for a car loan through Auto Loan Solutions, we learn things about you. With this post, we'd like to turn the tables and help you learn a few things about us. Since 1959, we have been helping customers just like you get on the road to improved credit with automotive financing to suit their lifestyle needs. We don't want to just help you get a car loan; we want to build a long-term relationship with each and every one of our clients.
We Have a Really Big Team
Auto Loan Solutions is Ontario's largest specialty car loan company. We're also part of The Humberview Group, a network of 26 franchised car dealerships with a huge inventory of new and used cars and trucks for all your vehicle buying needs. When your car needs service, you'll never have to look very hard for a qualified service station with specific knowledge of your vehicle. As part of this group, we have taken the slogan "Take care of your customers, and your customers will take care of you" to heart. We will work hard to get you the right loan and the right vehicle for your needs.
We Really Can Help You Get a Car Loan, Even with Bad Credit
At Auto Loan Solutions, we understand that we can all run into financial difficulty from time to time. That shouldn't doom you to a life of unreasonable transit commutes because you can't qualify for a car loan! Regardless of your credit situation, we will find a way to secure automotive financing for you. We have been in this business for a long time – over 50 years – and we have lasted this long because of our commitment to putting customers first. Whether it's online, over the phone or an in-person meeting at our offices, you will receive the same level of professional, attentive service from Auto Loan Solutions.
Your Personal Data is Safe With Us
We guard your personal information like an incredibly valuable treasure, because it is! We do not rent, sell or otherwise share your personal information with third parties. We value your privacy and protect it with secure, SSL encryption on our online application form. We follow the recommendations from the Office of the Privacy Commissioner and keep abreast of the latest technological advances to protect your safety online. Once we are notified that you have completed the online application form, we contact you by phone or email to keep your data safe. Your information goes nowhere, not even to check your credit score, without your knowledge or consent.
The Down Payment is Only One Piece of the Puzzle
Your credit score and the vehicle you have chosen will affect the interest rate and the down payment required. In some cases, you may even be able to use your trade-in for a down payment on your new vehicle, and there are a few "zero down" options that may be available to qualified applicants. With 26 dealerships to choose from in our broad dealer network and relationships with a variety of financial institutions, you will have a wide selection from which to choose your next vehicle. This amazing variety means that you will be able to get the right vehicle for your needs. No matter how you qualify for financing, you will choose from the same vehicles as all of the customers of The Humberview Group.
There Really is No Catch
It is completely free to apply for a car loan by filling out our online application form. It's a no-charge, no-risk proposition. You must be 18 years of age or older and hold a valid Ontario Driver's License, or you must have a co-signer with a valid license. You or you co-signer must also meet our minimum monthly income level and have at least three months on the job to qualify for a car loan. That's it; that's all we require. Based on your individual credit history and the type of vehicle you're hoping to purchase, your auto loan interest rate could be as low as 0%. After you complete our secure online application form, one of our special finance representatives will contact you to go over the details. These features will include the final car loan amount you have qualified for, and what the initial interest rate for that loan will be for you.
Why Choose Auto Loan Solutions?
There are a lot of automotive financing companies in Ontario that could potentially help you get behind the wheel of a new vehicle, but how many of them are dedicated to putting your needs first? We have over half a century of helping people get the auto financing they require when they need it. We don't leave you hanging as you wait to hear back on the status of your car loan. When you choose to work with Auto Loan Solutions, we will get back to you within hours. We're proud of our track record of helping thousands of people who have been in an awkward financial position find their way back to a good credit history. In some cases, after working with Auto Loan Solutions, our customers have been able to qualify for a mortgage in as little as a couple years. From having a problem getting a car loan to owning a house in a couple of years? It's amazing, and it's true.
Auto Loan Solutions is more than an automotive finance company. We're the first stop on your journey to safe, reliable transportation and improved financial health. It's more than our business; it's our passion.
Do you know someone on the fence about applying for a car loan because they have already been turned down by another lender? Please share this post with them so they can learn more about the Auto Loan Solutions difference. Join the online community on our Facebook page to get practical tips on managing debt and credit, driver safety, and lowering the overall cost of vehicle operation.