What Car Do YOU Trust the Most?
Posted by
Auto Loan Solutions
Each year, Readers Digest publish their Most Trusted Brand Survey, speaking to participants across Canada to decipher what brands Canadians use, and enjoy, the most. More or less, the results are not surprising: for cereal, we love Kellogg's, for juice, Tropicana, for banking and finance TD Canada Trust, for coffee Tim Hortons (surprise, surprise).
Then for the auto section, there's the Most Trusted Hybrid Car Manufacturer and Passenger Car Manufacturer awards. As both went to the same brand, it greatly represents what cars Canadians trust the most, the ones they feel safest driving in our oft harsh winter conditions, and the ones they feel are affordable, but efficient, tried, and true: Toyota.
Coincidentally, Toyota also recently took home the most awards for Canadian Black Book's 10th Annual Best Retained Value Awards, winning in seven categories. Vice President of Research and Editorial at CBB, Josh Bailey, attests this to the fact that the car company "has built a reputation for treating customers well. They build well in their factories and have good warranties."
Bailey adds that Toyota has a good reputation, and that people recognize the brand as having a long life-cycle, an increasingly significant factor potential vehicle shoppers should consider these days, particularly now that major banks are touting 8-year terms on auto loans as opposed to the former industry standard of five years.
But it's not only in recent years that Canadians have been trusting Toyota. In fact, the Japanese brand previously won the Reader's Digest Award for Most Trusted Passenger Vehicle six times. Regarding the hybrid car category, this year was their fifth straight win.
"Year after year, Toyota works extremely hard to earn and keep the trust of Canadians," said President and CEO of Toyota Canada Inc., Seiji Ichii. "We do that by ensuring we consistently deliver products and service with superior quality, safety, environmental and reliable advantages and retained value Canadians expect from our brand."
A Car That You Trust Makes All the Difference
Buying a car from a brand that you trust is perhaps one of the most important factors to consider during your vehicle-buying experience. This means that researching your new car is an absolute must before making any decisions.
Even in the unlikely event that you confront any shady car dealers or scam artists (though you shouldn't let them tarnish your expectations), knowing about your car and what car is ideal for you is something that will come in handy in the long run. Find out about the car's history, its engine, fuel efficiency, average life cycle, how expensive its parts are to replace, how it runs on gas, etc.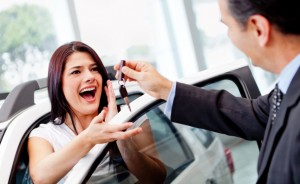 This holds doubly important for people who've found themselves with poor credit. Adopting the best financing practices and setting a budget for every dollar you earn is mandatory in order to pay your bills on time, get out of debt, and eventually reestablish your credit score.
If you're looking to buy a vehicle and have poor credit, it may be best to buy used over new, as the value of the car has already been depreciated, it's less expensive, and most importantly, you'll pay less in interest, as interest rates are higher on bad credit car loans.
Do Your Research
Furthermore, researching to find a brand that you can trust (Toyota, for example, on account of their good reputation) will help in deciphering how much you will pay per month on oil, gas, winter tires, maintenance, repairs, and other bills. Make sure to include all these costs in your monthly budget plan before you decide to purchase a vehicle, so that there are no surprises in the future, and that you don't fall behind on your payments. Finding out what cars have the best resale value isn't a bad idea either.
Taking an auto loan is actually the first step to reestablishing your score, as long as you prove to your lender that you can be trusted to pay your bills on time. This, in turn, will help bring your credit score back to par.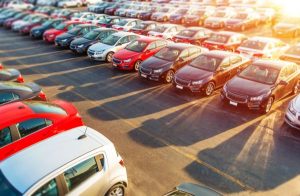 But you won't get there with an untrustworthy vehicle that constantly lets you down and forces you to constantly spend on repairs. Research the various models of passenger vehicles that are on the market, pick one that suits your personal and family needs, and one that that fits into your carefully thought-out budget plan. Then look through the countless brands that offer the model that you've chosen.
As a part of the Humberview Group, a network of 26 franchised car dealerships with a collective inventory of over 5,000 used/new cars and trucks, our specialists at Auto Loan Solutions will work round the clock to get you behind the wheel of a car that's right for your needs, and one that will get you on the path to financial freedom. Our top priority is to help you reestablish your credit, and coach you into making the smart choice by purchasing a vehicle that you know, trust, and can depend on.