Attention Canadians: Check Your Credit Score!!!
Posted by
Auto Loan Solutions
A startling new report published by Bank of Montreal reveals a few very disturbing trends about Canadians and how we manage our finances.
The Results Are In: Canadians Don't Know About Credit
As we all SHOULD, but apparently don't know, a good credit score is a result of implementing excellent financial practices (such as never missing scheduled bill payments, and always paying at least the minimum amount due), which in turn enables major banks and lenders to consider you trustworthy and responsible.
In order to be approved for a mortgage or business loan, in order to pay the lowest possible interest rates on auto loans, in order to live a financially successful, and stress-free, life here in Canada, it's absolutely essential that you have good credit, and avoid building your debt at all costs – here are a few tips on how to eliminate debt to get you started.
However, as the BMO report notes, based on a survey of Canadians compiled by Pollara, over half of all Canucks admit that 1) they don't EVER check their credit rating (a whopping 56%) and 2) they don't even know what's considered to be a good credit score (some 52%).
Kind of hard to keep your score up to par when you don't know what shape it's in, or even worse, what it all even means.
The survey, compiled from a random sample of 1,200 Canadians over the age of 18, 1,077 of which have at least one credit card, looks at how Canadians manage their credit in each individual province, and then at the country as a whole. Concerning us here in Ontario, we're a bit better than the national average (54%) at checking our score – B.C. and Quebec both stand at 62% and 63% respectively.
A reported 31% of all Canadians lack knowledge about what it takes to achieve a strong credit rating, and 20% believe that checking their credit score weakens it (so not true). Only 14% of Canadians who participated said they check their score, albeit, usually only once a year. In Ontario, that figure stands at 16%.
While surprisingly, some 20% of millenials (18 – 34 year olds) check their score at least once a year, 35% of them admit they don't know what kind of habits they should adopt to improve their credit score.
Well, it's actually quite easy.
Everything You Need to Know About Credit
Firstly, if you don't know what a good credit score is, allow us to provide some knowledge.
"A good credit score is generally considered in the range of 680 – 720," explains Tony Tintinalli, Regional Vice President at BMO Bank of Montreal. "A poor credit rating results in significant financial limitations – everything from being approved for a loan to renting an apartment. A financial advisor can help advise you on the factors and behaviours that can build or maintain a good credit score."
Secondly, understanding credit can be very easy if you look at it as what it is: a report on how you manage your finances, notably your debt. Any time you do banking of any kind, at any financial institution, it will be reported by either Equifax or TransUnion, Canada's esteemed credit reporting agencies. These companies are often in touch with lenders looking to find out about your credit score once you're ready to take a loan, so they can assess if you are a risk.
Thirdly, if you look at your credit score, it does NOT damage it; however, every time a lender or creditor submits a hard inquiry into your credit score, it does have the potential of affecting your score by as many as 3-5 points. That's why we recommend you do your research and find a trusted, and reputable, lender to inquire into your score.
Looking to Avoid Bad Credit?
If you're a part of the 56% of Canadians who have not looked at their credit score once this year, and now that you finally have, discovered that it's not in the best shape, make sure that you avoid repeating any financial mistakes, and know that there are several credit-building habits you can adopt into your daily lifestyle:
1. Pay Your Bills On Time!!! We can't stress this enough. The moment you miss a payment, whether it be on your credit card (be careful, as additional interest rates may soon be applicable), auto loan, mortgage, etc., your credit score takes a hit. The lesson here? Always pay your bills on time, even if it's the minimum amount. Which leads us to our next point….
2. BUDGET! If you follow a carefully thought-out budget plan to the letter, one that incorporates all of your monthly expenses and bills, then you should be able to get out of debt, pay your bills on time, and strengthen your credit score.
3. Take Out An Auto Loan On A Vehicle That's Right For You. Did you know that taking out an auto loan is actually the first step to repairing your credit? That is, if you choose a vehicle that fits your budget, and you always pay your bills on time. If you're looking to improve your credit, contact Auto Loan Solutions today, where we specialize in offering bad credit car loans. We'll work with you to help create a budget plan, and coach on you the best practices in credit and financing to put you on the fast track towards financial freedom. There are several tips we can offer, like suggesting that you refinance the terms of your loan after a twelve-month period.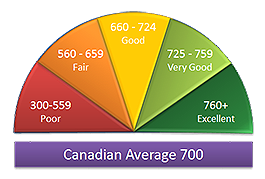 4. Check Your Credit Score. Obviously, knowing what your credit score is, and how your financial decisions impact it, will teach you first-hand on how to improve your rating.
If we all heed the warning this new survey has bestowed to us and become more aware of the importance of having a good credit score, then soon, we'll all be driving together on the path to financial freedom.