Get Out of Credit Card Debt Before Interest Rates Go Up in April!
Posted by
Auto Loan Solutions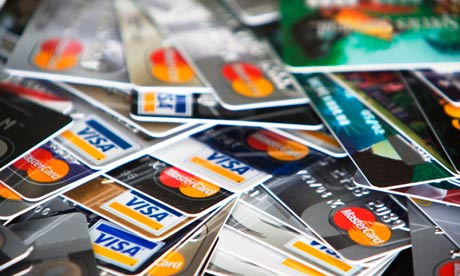 Did you know, according to Bank of Montreal's 2015 Credit Card Report, that almost half of all Canadians (46%) are currently carrying credit card debt?
Furthermore, the report claims that one in three Canadians don't even pay off their credit card bill every month, meaning that some 33.3% of Canadians are ALWAYS carrying credit card debt. It also states that over half of all Canadians (52%) use credit cards to make most of their purchases, and that 32% don't even keep track of their charges, or their credit card usage, until they get their bills at the end of the month.
If any of this sounds familiar, it may be time to start building some better habits with your credit card, and soon.
It's All to Easy to Rack Up Credit Card Debt
According to Scott Hannah, CEO of the Credit Counselling Society (CSS), some 66% of Canadians believe they are "financially literate" though they continue to make the same financial mistakes, such as not paying their bills on time, racking up credit card debt, and not saving for retirement.
Other financial experts agree that Canadians have a deep love for "charging it" which has led them to a perpetual cycle of debt.
"Credit cards are a popular payment tool for Canadians; however, unchecked spending habits can result in getting stuck in continuous monthly debt cycles that can hamper near and long-term financial goals," explains Nick Mastromarco, managing director of North American retail payments at BMO.
Racking up credit card debt is fairly simple, not to mention easy, and with average interest rates being around 20%, missing a few payments can cost you plenty over a period of time, not to mention cause significant damage to your credit card score.
To top it all off, if your credit cards are with Toronto-Dominion Bank, you can now be prepared for consequences of missing payments to be even more severe; according to Financial Post, some customers of TD will be charged 24.99% or even more, as opposed to the former amount of 21%, come April.
If you are a TD customer who has a TD First Class Travel Visa Infinite Card, consider this your first warning: if your considered to be in arrears (a legal term for the part of a debt that is overdue after missing several payments), TD will notify you that, as a result of the minimum payment on your credit card being over 30 days past due, your interest rate will go up to 24%. And if you miss two consecutive payments, then it goes up again to 27.99%.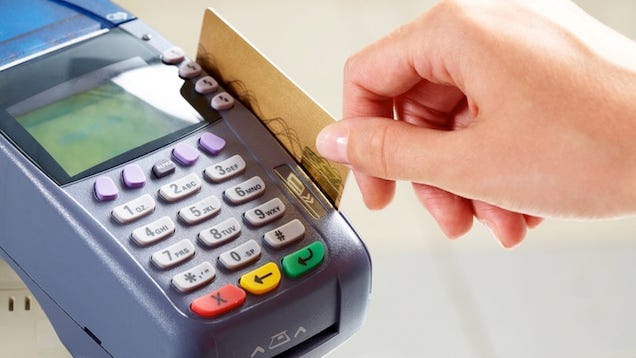 According to most credit agencies, three months of not making payments puts you in arrears.
"We understand that price changes can be a sensitive issue and we encourage any of our customers with concerns or questions to talk to us," Alicia Johnston, a spokesperson for TD, said in an emailed statement to the Post. "As all of the banks do, we review and occasionally make adjustments to pricing to reflect current market conditions, the cost of providing services and our competitive position."
Already, other banks have begun to incorporate this change as well. For those consumers who miss two consecutive payment cycles, CIBC has increased the rate on its Aerogold Visa card to 24.99% on purchases, and to 27.99% on cash advances.
Now's The Time to Pay Off Your Credit Card Bills
To quote Laurie Campbell, executive director of Credit Canada, "You keep paying that minimum and you are never going to get anywhere." This means that even paying the minimum on your credit card bills is not enough to help Canadians who struggle with debt and bad credit overcome their financial burden. So what can?
Well, firstly, you're going to have to adopt some serious lifestyle changes, and stick to them. No longer should you be satisfied with only paying the minimum amount on your credit card, and make sure to NEVER miss a payment. If you're not making enough money, get a part-time job. If you're knee-deep in debt, follow these 5 easy steps. If you lead an extravagant lifestyle, try more quiet nights at home for a while. Be frugal. Save whenever you can. Make getting out of debt your number one priority.
After all, being in debt and missing payments will give you a harmful credit score, and affect your quality of life; there's simply no other way around it. This means that lenders may deem you ineligible for certain loans like taking out a mortgage or an auto loan, and you'll be paying higher interest rates for any loans you do qualify for.
However, if you are prepared to get your credit score back on track, taking out an auto loan with a company that specializes in bad credit car loans like Auto Loan Solutions would actually be taking the first step towards financial freedom. We work with our customers even after we pre-approve them for a loan and watch them drive off in a vehicle that's suited to their financial needs, to ensure that they continue to adopt the good credit-building habits we've coached them on, and that they never miss an auto loan or credit card payment. Keep up with your payments, show lenders that you're responsible, and in a few months time, your credit will be back in good standing, and you can eventually even refinance the terms of your loan with us to get you better rates.
It all depends on you, but if you work hard at it, credit card debt and poor credit can both be things of the past. Apply today.