What Credit Card Is Right for YOU?
Posted by
Auto Loan Solutions
Choosing a credit card is no walk in the park, and understandably so. After all, the credit card you use has a direct influence on what interest rates you pay and what perks you're eligible for (if you're an air miles collector for example).
More importantly, the credit card you use will have a significant impact on your credit score, which, when properly managed, can make your life substantially easier. Ergo, it pretty much goes without saying that if you're looking to obtain a new credit card, it should be one that's entirely suited to your current financial situation.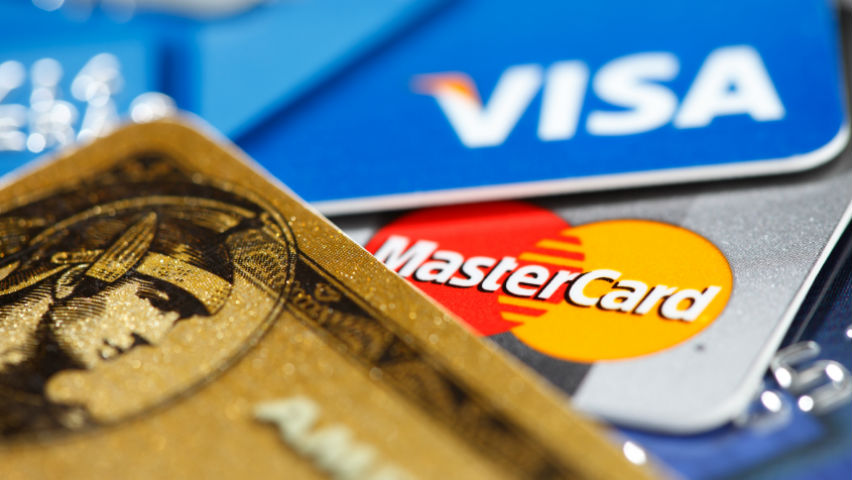 According to Bank of Montreal's 2015 Credit Card Report, almost half of all Canadians (46%) are currently carrying credit card debt. Furthermore, only one in three Canadians pay off their credit card bill every month.
The report adds that over half of all Canadians (52%) use credit cards to make most of their purchases, and that 32% don't even even keep track of their charges.
Keeping these stats in mind, and considering your previous credit history, you should be able to decipher out of the several credit cards on the market touting various different benefits, which one would be ideal for you. Of course, the first, and most important, factor in making this decision is…
Which Credit Card Will Help Improve My Credit Score?
Online interest rate comparison site RateSupermarket.ca recently unveiled its 'Best Credit Cards in Canada' list, looking at those cards with the best rewards, the lowest interest rates, and other categories.
"It compared cards by looking at 24 months worth of interest rates, annual fees, cash back offers, promotion rates and bonuses," said company spokesperson Penelope Graham.
Now, contrary to what you think you might know about credit cards, not all consumers are looking for credit cards with the lowest interest rates. The 54% of Canadians who do in fact pay their credit card bills on time, likely due to an automated schedule or smart budgeting practices, could instead want a credit card with the best travel rewards, the best cash back rewards, or cards that save on gas. It all depends on your personal, and financial, situation. If you're a truck driver, a credit card that saves on your gas bill will be most beneficial to you; if you're an avid traveller, you may be hankering for more Air Miles.
If your credit is currently in poor standing, however, the only factor that should be of importance to you is reestablishing your credit. And while you may not be eligible for the optimum credit cards with the lowest interest rates, you can get a card that will at least get you on the path towards financial freedom and a strong credit score.
And with banks like TD and CIBC preparing to raise interest rates in April for anyone who misses their credit card payments, it has never been more crucial for you to get out of credit card debt, and at the very least, use a card that will help you get there.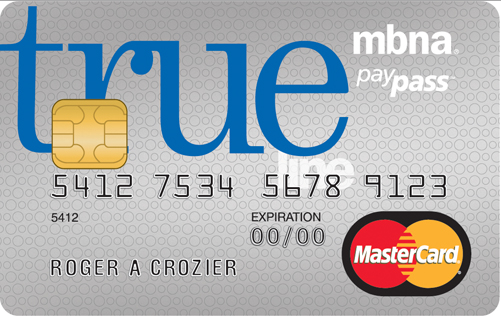 According to RateSupermarket, the card you should be working towards is the MBNA Trueline MasterCard, which tailors its interest rate based on your credit score. For some consumers, they pay as low as 5.99% on all purchases.
For a complete list of the blog's list of the best credit cards for Canadians, click here.
Choosing A Credit Card with Bad Credit
If you're shopping for a new credit card with a poor credit score, there's a few helpful tips you should consider. You should also avoid these five financial mistakes that Canadians often make. Most importantly, you should go with a brand you already have a relationship with. If you already have a credit card with TD, and are shopping around for a new one, it may make more sense to apply for a better card from them. As CreditWalk explains, "If you carry a balance and have credit card debt you're best choice will be one of the 'Credit Cards for Carrying a Balance,' as listed on their website.
These include MBNA Platinum Plus, Scotia Value Visa, MBNA Smart Cash, and others.
If you currently owe thousands of dollars in credit card bills, and are paying $40 – $80 a month on interest fees and have no way to pay it back all at once, apply for a credit card that has a one-time annual fee, but boasts a 10 or 12% interest rate. This will save you tons of money over time.
Your main objective is finding a card that will allow you to pay the largest amount possible so you can entirely get rid of your credit card debt. However, be advised that once you do finally pay it off, never touching it again won't improve your credit score. To show banks and lenders that you can be trusted with a loan, you have to keep using your credit card, but pay your bills every month.
For example, new immigrants to the country who have no credit apply for credit cards but never use them, which leaves their credit stagnant. "If you keep the card in your wallet and don't use it, you're not building your credit. When you get a card, start using it every month and pay off the entire amount each time," explains immigrant entrepreneur Nick Noorani.
And, with your new credit card that's suited to your financial situation, you should be on the fast track to a good credit score in no time. If you're looking for other ways to reestablish your credit, did you know one of the best ways is by applying for an auto loan, and paying your bills on time in a responsible and timely manner?