5 Apps Worth Downloading for a High Credit Score
Posted by
Auto Loan Solutions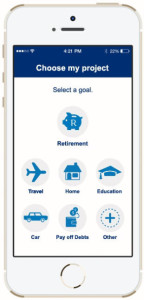 Gadgets. Where would we be without them? Some believe that we'd be smarter, read more, and feel more in-tune with ourselves like our ancestors were. And while there might be some truth to that, it's absurd to say that technology hasn't improved our lives in some ways. If you have less-than-stellar credit, however, there are a few apps out there that can really help you improve your score. Off course, they won't magically change your numbers, but they can help you instill the habits needed to raise your credit score.
Goalkeeper
Achieving major milestones aren't too difficult, provided you've got the money for them. But if your credit score is of concern, you'll want to be very careful how you spend your money. That's where the Goalkeeper app comes in handy. Whether you're looking to save up for a car, a trip, a home or for retirement, Goalkeeper helps you keep track of your savings goals, allowing you to update it on the fly. This is a great feature since people tend to reference a budget they've created in a spreadsheet, forgetting to take into account that it can change on a frequent basis.
It even functions as a personal trainer in a financial context. If you have more than one savings target, the app follows your progress and provides personal tips based on your habits. Best of all, you get all of this for free, and it's available for both iOS and Android devices. When searching for the app, make sure to add "Standard Life" to your search, as they are the company who created it. If you don't,  you might end up with a ton of results that are soccer-related.
Experian Credit Tracker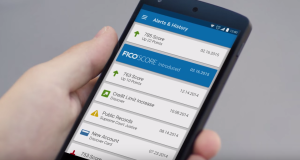 Are you a bit on edge about what your credit score looks like now? If so, you might feel the urge to have a peek, but might not want to go through the usual process of having your credit score pulled up. That's why should consider getting the Experian Credit Tracker app. It gives you access to your Experian Credit Report and FICO® Score, sending you up-to-date information about your credit. You'll also receive notifications when changes occur. There's also a trends report, which clues you in on your financial behaviours and how they affect your score, whether it's for better or worse. Ultimately, Experian Credit Tracker keeps you in the loop at all times in regards to what's taking place with your credit.
The app is complete with a simple and user-friendly design, so that you're never confused with the gibberish that often plagues financial documents. The app is available for both iOS and Android devices, and comes at a price of $21.95 per month ($1 for a 7-day trial). While it may seem like a lot, it's certainly worth it considering you'll have credit reports delivered to you on a regular basis.

Flipp
Frugal living should be a goal if you've run into credit troubles. You can spend all your time like the extreme couponers seen on reality T.V., but there are better ways to save money without sacrificing your sanity. The Flipp app can help you in this sense. Think of Flipp as a newsfeed, except everything streaming in is a flood of weekly ads for sales and deals. The app finds deals from over 400 retailers including Walmart, Best Buy, Sears and much more, many of them offering sales in the 40-60% off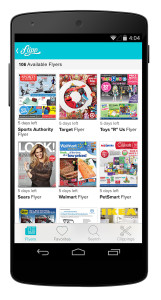 range. Whether you want to save on groceries, houseware or clothing, Flipp eliminates the need to stack and sort through piles of flyers.
There are a ton of features here, which you'll enjoy as well. You can create a weekly shopping list, clip items of interest for price-matching, and share deals with your family members and friends. Although it's not necessarily a financial app, Flipp gives you the power to save big on the things you need. The app is available to both iOS and Android users for free.
Mint
One of the reasons why people fall into bad credit is because they're forgetful and/or flustered. There's too much to do these days! And they only remember to pay a bill after the due date. Is that a problem for you? Then you might benefit from the Mint app. A product of Intuit, it's a one stop hub that allows you to manage your money. You can see your budgets, sync all your accounts, and track your bill payments as well as their deadlines. It truly is a multitasker.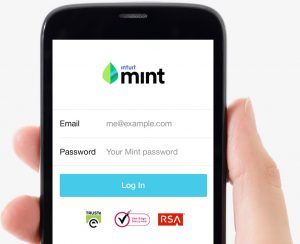 And if you want to talk about credibility, Mint certainly has it. Several websites and magazines have given Mint the thumbs up, including Wired, Money Magazine and Tech Times. So if you're one of those people who gets overwhelmed by a flurry of bills, then put Mint on your wishlist. Better yet, download it now! It's available to both iOS and Android users for free.

Spendee
Has a bank statement ever shocked you? It's too easy to underestimate the amount of money you spend in a day, and you don't see the reality until the numbers jump off the page. Fortunately, there's an app for that, and it's called Spendee. Its purpose is to show you where you're spending your money, allowing you to see your daily expenses on all your devices (phones, tablets). Not only can you track what's leaving your wallet, you can also see how others are spending their cash too. Of course, you can only see that information if they share an account with you, so there's no need to worry about privacy with this feature. With that said, it's a great way to monitor family members who may share ownership of certain loans with you, namely, your spouse. Spendee is available for both iOS and Android users for free (although in-app purchases may range from $0.99 – $17.99 per item).
A Waste of Memory?
You might not see the need to download financial apps, especially if your phone or tablet is already packed with fun stuff like Clash of Clans, SoundCloud or Instagram. After all, they're not very fun. However, bad credit is no fun as well since it can affect various aspects of your life, so making use of technology to keep you out of debt is worth it. And it's hard to deny how useful, simple and well designed these apps are.
Benefits of using these apps
Don't require too much space
Practical for day-to-day use
Offer convenience (reduce the need to go to the bank, check your computer)
Most are multitasking (provide many features)
Designed to be user-friendly
More than Techno Mumbo Jumbo
If you think apps are a waste of time, you might want to think twice about your view of them. They could help you raise your credit score. Of course, it has to be repeated that they themselves won't do it for you, but they can help you establish a routine that can put you on the path to having good credit. You'll also have to rely on a financial advisor for the more advanced tips and advice. But on a day-to-day basis, the right app can be your best friend. So don't underestimate them – they can come in handy more than you think.