10 of the Most Reliable Car Brands You Should Consider
Posted by
Auto Loan Solutions
In our previous post, we discussed the topic of car longevity, and how the cars that lasted the longest were the best cared for. It's a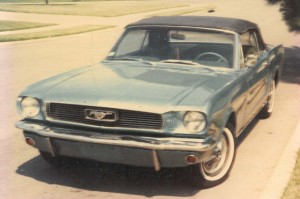 truth that does not change. However, it would be a lie to say that all cars can enjoy the same lifespan – some are just naturally built for the long-term. For those of you who are car junkies, you might already have a good idea about which cars are better for the future. For the rest of you, the vehicles that live the longest may surprise you. And if you're looking to buy a new vehicle in the near future, these rides are worth your consideration.
The Two Factors that'll Make Any Car Live Long
Before we dive into the cars that will stand the test of time, it's worth revisiting the universal factors that contribute to the longevity of all vehicles. Following these tips will add some time onto your car, even if you drive a set of wheels that naturally has the lifespan of a housefly.
Give Your Vehicle Some TLC
Treat your car like your body. You don't have to obsess over every little detail – unless you're a true greasemonkey – but you should pay attention to the essentials of car care. That means following a basic maintenance schedule involving oil changes, brake tests and tire checks. Also, anything that requires repair or gives rise to concern should undergo inspection from a licensed mechanic. It's better to spend a little money now on repairs, instead of having to dish out a fortune later on.
Drive Your Ride Carefully
The other factor that determines car longevity is how you drive. If you treat your vehicle like you're in a rally race, then don't be surprised if you shave a few years off of its lifespan. Additionally, if you're getting into a ton of minor fender benders, your car will likely suffer from structural damage (and your insurance premium will hurt!). So no matter what car you drive or end up buying, the way you treat it will determine how many years you get out of it.
The Chosen Ones
Now it's time to get to the part you've been waiting for – the cars that last the longest. We've decided to look at the brands known for longevity, along with some of their best performing models.
By Brand
Chevrolet – For most car brands, there are 147 problems per 100 of their vehicles – an industry standard. Chevrolet on the other hand, averages 123 per 100 vehicles, which is considerably low in the automotive industry. Also, various Chevy models, including the Camaro, Silverado and Malibu have all won awards.
Toyota – For many of you, the inclusion of Toyota is no surprise. Many of their models have won a countless number of awards and acclaim from both critics and drivers alike. With a ratio of only 111 problems per 100 vehicles, Toyota is definitely a brand worth considering if you're looking to buy a car. Whether it's the Corolla, Camry, Prius, Sienna or Highlander, you can rely on Toyota to last a long time.
Mercedes-Benz – Although driving a "Benz" is looked at as a status symbol, it also has a reputation for longevity. They are generally more costly, both upfront and in terms of maintenance, but the price reflects the quality of these vehicles.
Honda – Any vehicle made by Honda is generally a triple threat. They pack a punch in terms of performance, feature trendy designs and yes, they are very durable. A well-maintained car, van or truck from Honda is quite likely to have a 300,000+ kilometer lifespan. In the Honda family, there are various power horses in terms of longevity, including the Accord, Civic, Odyssey, Pilot and CR-V.
Lexus – You can't go wrong with a Lexus. They're luxurious, elegant and truly deliver when it comes to durability. They report only 89 problems per 100 vehicles, making them the top performer in the category of reliability. For the last four years, Lexus has ranked the highest in J.D. Power's Vehicle Dependability Study.
Buick – Recent ads have played on the fact that Buick is a whole lot more than the public expects. And they're true. Buick ranks higher than Toyota in the aspect of reliability. Also, if you're still not a fan of Buick, they're starting to look a lot more sporty.
Scion – Although being a relative newcomer in the industry, Scion ranks as one of the better choices for those looking for a reliable car (it certainly helps that Toyota makes them). Despite not being a top-seller, Scion has made steady improvements leading to longer lasting cars.
Cadillac – Here's an interesting revelation about Cadillac – the brand ranks as one of the best choices for reliability, even though none of its models have won awards. They're like an actor who's been repeatedly snubbed at an award show despite their stellar performance. Nevertheless, Cadillac is a great brand to consider if you're looking for a car with longevity.
Porsche – There are several car brands that excel in the performance (speed and power) department, but aren't the most reliable. Porsche is an outlier. They deliver on both ends; they're performance machines that also have longevity. If you can afford to splurge a bit, put Porsche on your list of options.
Lincoln – Although it's considered a "pseudo-luxury" vehicle, Lincoln ranked higher than Mercedes-Benz at one point for reliability. So they're definitely worth considering if you want to buy a new car. Some of Lincoln's best cars are the MKS and MKZ sedans, which have all received praise for their performance.
The Virtue of Knowing the Better Brands
Knowing which brands have been rated well is more about practicality, as opposed to ego. In other words, you can put your money towards a vehicle that offers long-term value. And this is very important since cars depreciate and get more expensive to repair over time. A car brand known for its longevity should be at the top of your list if you're looking to buy a vehicle for various reasons.
Knowledge that's Powerful
Value – A car loses monetary value over time, but choosing the right one will mean spending less in the future. In other words, the act of paying for expensive repairs or having to buy a new vehicle won't happen as soon as it would with less durable cars. This is an example of personal value. A knowledge of the most durable car brands will make it possible for you to enjoy such benefits.
Reselling/Trade-Ins – As mentioned in the preceding point, it's inevitable for cars to lose value over time. But the most reliable car brands tend to depreciate the fastest. So if you know which brands rank the highest, you'll know which ones sell or trade in for a higher price.
Peace of mind – Owning a vehicle is very much an emotional experience, so you want to feel positive about having a car. That's why it's important to drive a vehicle that's reliable. You will have fewer concerns about when you'll need to spend money on repairs, and worry less about how long your car will last. And those are great frames of mind to be in.
Brands that Go the Distance
As mentioned in our previous post, what truly makes it possible for a car to last long, is the manner in which you care for it. Your efforts to maintain and drive it carefully can add years to your car. But some cars are just meant to be driven longer. It's important for you to know which vehicles are among this group, especially if you're thinking of buying a new car in the future. After all, you want to put your money into an automobile that offers you the most value, both now and later. Being the hard working person you are, you deserve nothing less.