3 Driving Activities to Start & End Your 2016 With a Bang
Posted by
Auto Loan Solutions
Don't be surprised if some of your New Year's Resolutions end by January 31st. That's not a personal attack on your mental fortitude by any stretch – it's more or less a reflection of the human condition. We generally are ambitious, dreaming big, but fall flat of our goals because of unrealistic expectations and timeframes.
That's why some avoid making them altogether. But if you're all about self-improvement and new experiences, then you might want to make one of these car driving "goals" as a New Year's resolution. Driving is something that's so intertwined with our lives, but it can get very monotonous. So it makes sense to spice it up a little. More importantly, these goals are achievable without having to devote too much time, energy and money (in some cases).
Drive Somewhere Foreign
A lot of you plan on travelling next year, perhaps to some exotic locale you've only seen in pictures. Perhaps you want to go there before a certain age, or maybe it has been a childhood dream. Whatever you plan on doing on that trip, whether it's visiting a museum or laying on the beach, make sure to drive there. Of course, don't drive there if it's not recommended. But if where you plan on going has no such advisories, then take the opportunity to drive in that country's roads. Providing you follow the road rules when driving abroad, it will most likely turn out to be an experience you'll remember for life.
Your usual bumper-to-bumper crawl along the freeway, and the frustration of navigating through one-way streets makes driving a burden. Seeing the same neighbourhoods, and ridiculously photoshopped billboard sign everyday is also uninspiring. However, there are some roadways on this Earth that would change your disdain for driving into a thirst for exploration.
How often do you get to see the following sights?
Ruta 40 – Argentina/Patagonia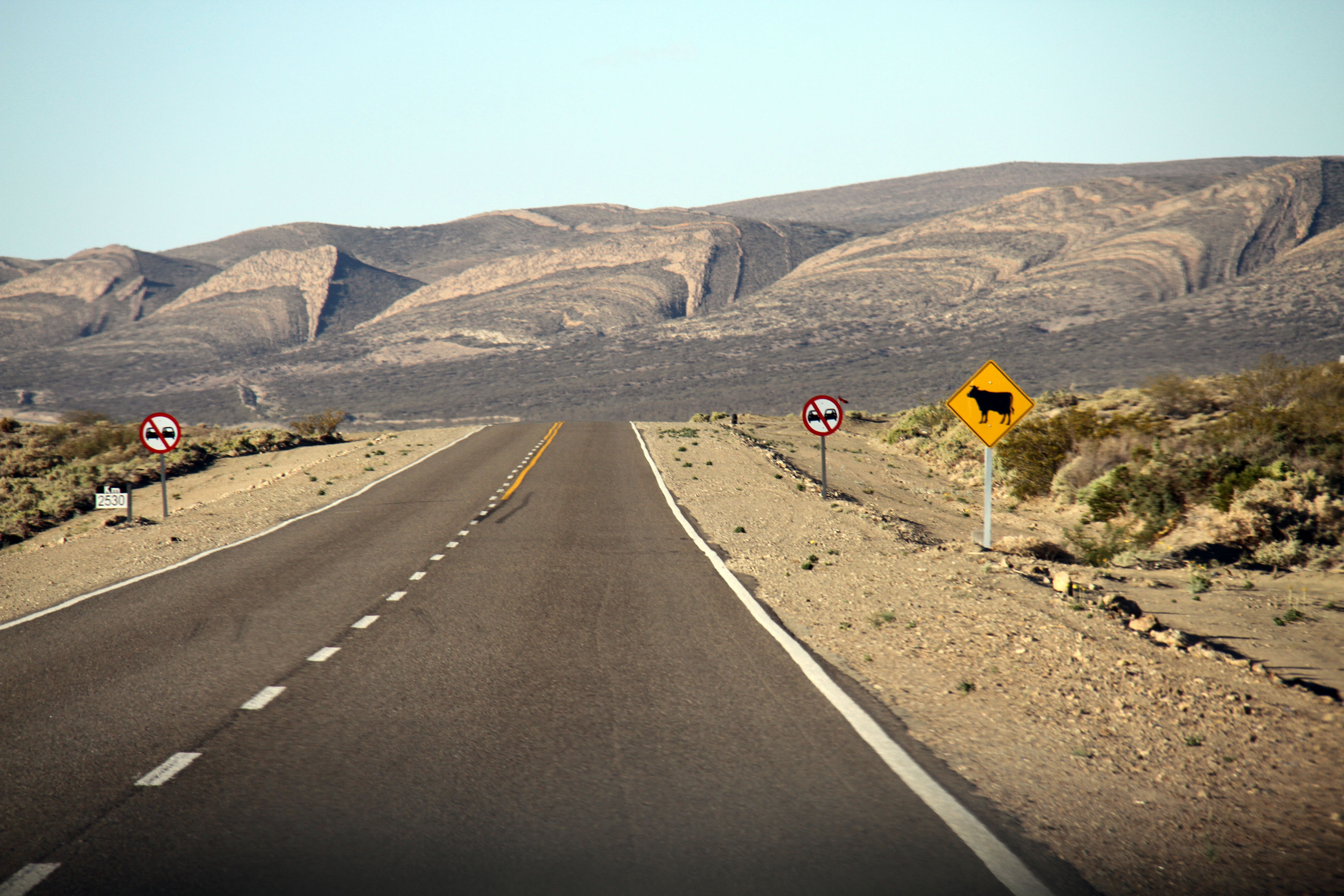 Stelvio Pass – Italy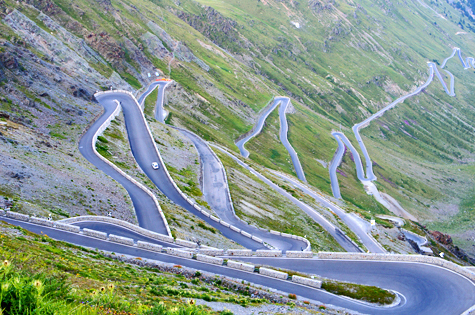 Great Ocean Road – Australia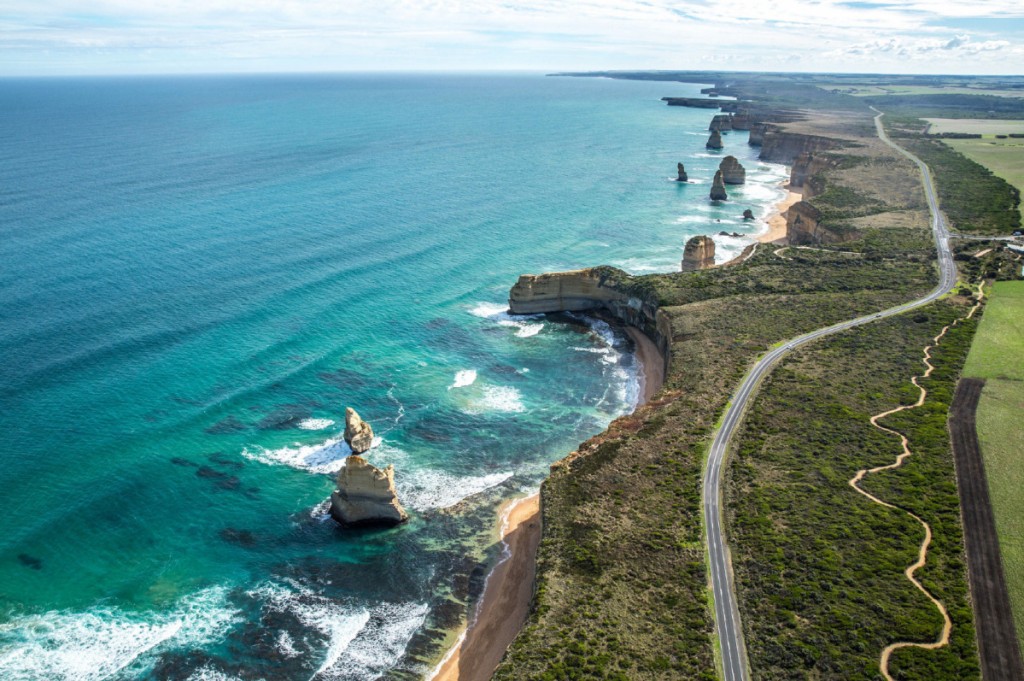 There are also tons of breathtaking sights to see if you decide to drive to one of the various winter destinations out there.
Seward Highway, Alaska
Sea to Sky Highway, British Columbia
The landscapes featured above represent just a spec of the breathtaking sights that await if you travel abroad. They offer the kind of imagery that needs to be captured by a camera. More importantly, they can offer you memorable experiences that you'll talk about for the rest of your life.
Learn a New Driving Technique
You may have logged thousands of hours driving, but that doesn't mean you can't learn some new driving skills. Too many people get complacent behind the wheel. They figure if they've passed their "G" test, that they know all there is to know about driving – a belief that's not at all true. In fact, there are tons of techniques not listed in the driver's handbook, and many of them can improve the quality of your driving.
You can learn many of these skills over the course of a few weeks, without having to dish out any cash (unless you pay someone to teach you). And if you like bragging rights, learning some of these techniques will bring out your inner race car driver, especially if you're already a car junkie. So take note.
Examples of Techniques to Pick Up
Cadence braking – If you drive a car that doesn't have ABS, then cadence braking is a skill you should consider learning. Also known as "stutter braking", this practice requires you to pump your brakes, so that you can decelerate and steer your car at the same time. This is a great technique for hazardous situations, such as skids.
Heel-and-Toe shifting – The heel-and-toe technique is reserved to those of you who drive manual cars. It gets its name from how it works: with your right foot turned inwards, you operate the brakes with your toes while using your heel for the throttle. The benefits of heel-and-toe shifting are more suited for motorsport, but it's practical for all drivers since it allows for rapid yet smooth transitions before turning corners. With that said, you shouldn't get into the habit of turning corners too quickly unless necessary.
Hypermiling – Worried about fuel economy? If so, you might want to learn and apply the concept of hypermiling. Instead of buying a new car, you can use hypermiling techniques to cut down on the amount of gas you buy. So what does that look like? It's not a singular action – it's a collection of habits, such as cutting down on speeding, using fewer electronics (ie. heater, defroster), and keeping track of your mileage. The actions themselves aren't hard, but making them a habit is what takes practice.
Learning these driving skills are a great New Year's Resolution, because they don't take a huge amount of commitment from you (it's not like trying to get buff in 6 months). Also, the payoff for developing these skills are well worth the effort. Whether it's safety, fuel efficiency or better performance, you have nothing to lose.
Add a New "Feature" to Your Vehicle
Some of you want to buy a new vehicle but can't. Maybe you want a vehicle that has a certain feel to it or a certain "advantage", but don't want to spend thousands. The solution in many instances is to simply add the missing feature. We're not suggesting for you to try non-sensical experiments, but there are some modifications you can add to your car to make it different. And you can make changes concerning just about any aspect of your vehicle, whether it involves performance, aesthetics or comfort. You just have to keep your mind open to the possibilities.
Get a new paint job
A simple way to give your car a new look is to give it a paint job. Then again, we shouldn't say it's a simple task since the
colour you choose for your vehicle will have a huge impact on how you feel about it. Nevertheless, the right splash of colour can turn your car from ordinary to eye candy overnight. In fact, a paint job alone can add character to your vehicle. Keep this in mind if you're driving a "specialty" vehicle, such as a muscle car, sports car, or if you're one of the lucky few who drive a supercar.
Install a performance mod
If you're a car enthusiast and have yet to install a performance mod, consider doing so. They're not essential, but they can add the extra kick you've always wanted your car to have (if it didn't have it). And you don't have to spend a fortune on these upgrades. A cold air intake, which improves acceleration and fuel economy, comes at a price for as low as $200 – $300 (although it can go much higher). You also have strut bars, which improve your car's handling and also come at prices around the $200 – $300 range. These are cost-effective and relatively easy-to-add upgrades, but they can add serious performance power to your ride.
Safety "package"
The safety features on new cars are so sophisticated, that drivers can literally relax a bit at the wheel now. However, not all cars have these devices. If you're driving an older vehicle, there's a good chance that you may not have some of these safety features. And that's where the upgrades come in. You can install backup cameras, emergency services such as OnStar™, and GPS units for navigation. These devices are all inexpensive and incredibly helpful, especially if you're always on the go or take frequent road trips. They're also quite simple to install as well.
Buying a new car may be out of the picture for you in the new year, but you can make an existing car look, feel and drive like a brand new one. You just have to add the right upgrades. Even if you can't ride the "wheels" of your dreams, you can turn your car into something that brings the emotional thrill of a vehicle that may be off limits.
A Finish Line Worth Crossing
There are too many new year's resolutions out there to number. Some want to lose their love handles, while others want to bulk their biceps. Some want to read more, while others want to spend more time with friends. You can create a book full of these wishes. Wouldn't it be nice to aspire to something new, that didn't take a massive amount of willpower, though? Going for the resolutions listed in this blog will make your driving experiences more enjoyable, and that's important considering how much driving you already do. They can open you up to new adventures and thrills that you may not otherwise witness, unless you are a natural thrillseeker to begin with. So give them a go. You might turn 2016 into an eventful year, just by changing your driving experience.