7 of the Best Driving Apps You Should Download ASAP
Posted by
Auto Loan Solutions
Do you want to track your fitness goals? There are apps for that. Do you want to take control of your finances and credit? There are apps for that. Do you want to make driving more comfortable and enjoyable? There are apps for that. Thanks to the college kids and creative geniuses of the tech world, there are tons of apps, which you can download for your phone (or tablet) that can change the way you drive for the better. In this post, we'll consider seven of the best driving apps (among many) that you should download. And we are not talking about Instagram or SnapChat (which you probably have already).
7 Apps for Driving Perfection
If you were to do just a broad search for driving apps, you'd probably find hundreds if not thousands of results. Some would be games while others would be for more practical use. It would take pages to cover them all, but we've found some of the best driving apps for use, based on practicality and pricing.
GasBuddy
It doesn't matter how pricey gas gets, we'll all have to pay for it. So what do we do? We drive around
town looking for the cheapest prices, wasting more gas in the process. Fortunately, GasBuddy is here to change things. The app posts local gas prices of various grades – diesel included – in a format that's easy to read. GasBuddy is available for free on Android, iOS, and Blackberry.
Honk
Do you get angry when you're driving around, desperately looking for parking? "Honk" will put a stop to that. This app helps you find parking spots, and informs you of essential details such as the cost and how much time you have on the meter. You mark it with a GPS pin and to make it sweeter, you can take a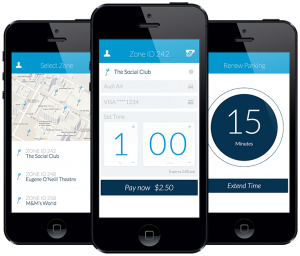 photo and make notes of where you left the car (you can make voice notes as well). And if that isn't sweet enough, the app will let you know when the time on the meter is running out. You won't have to worry about getting tickets anymore. For just $1.19, Honk is available for iOS devices.
PlugShare
Driving a hybrid or electric car is great and although they come with many advantages, there a few disadvantages – the biggest one is difficulty finding charge stations. Fortunately, PlugShare reveals the nearest charging stations in your area, identifying which ones are home, public or quick-charge. You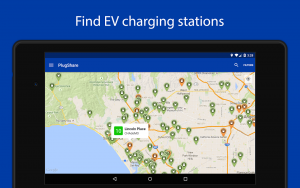 can add or delete stations of your preference, and the app offers driving directions, contact info and even direct messaging to the owners of these stations. This truly plugs you into the network! PlugShare is available for both Android and iOS users for free.
Augmented Driving
Many new cars are coming with augmented displays, but the majority of vehicles on the road have no such thing. Augmented Driving can give older cars a touch of new-age technology. The app contains features such as lane departure and speed warnings as well as front collision warnings. You will have to purchase a mount to hold your phone in position, but fortunately, they aren't too pricey. For all that Augmented Driving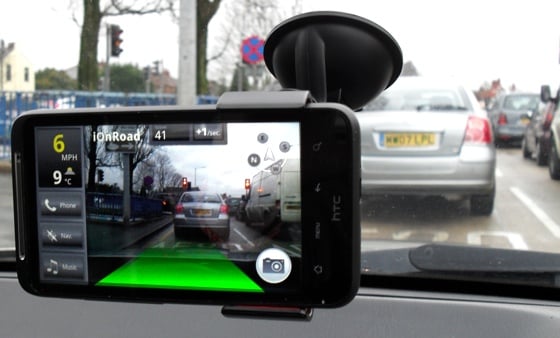 provides, you pay next to nothing – $4.59. The app is available on iOS. For Android users, there is a similar app called Augmented Driving Pro, which comes at a price tag of $2.40.
Waze
Thanks to Murphy's Law, city traffic usually gets worse when we're in a rush to get somewhere. If you
could only see the future! But you don't need psychic abilities – only the real time power of Waze. This app points out traffic conditions, whether there's an accident, road closure or vehicle backup. Just like Google Maps, you're able to see your distance and location as well as an elapsed time for your trip (when you'll arrive at your destination). Waze is available for free on both Android and iOS devices.
Car Minder Plus
Life seems to get busier each year, so it's only natural to forget an important maintenance job on your car at times. Rather than letting your
dashboard alert you, download Car Minder Plus. This app works almost like a task manager, reminding you of important maintenance tasks for your vehicle. Additionally, it keeps a log of any servicing and repairs that you've made along the way. It's a great app to have if the upkeep of your car occasionally slips up. Car Minder Plus is available for iOS users at a price of $3.49.
Google Maps
It might seem like an insult to mention Google Maps since just about everyone has it. But if for some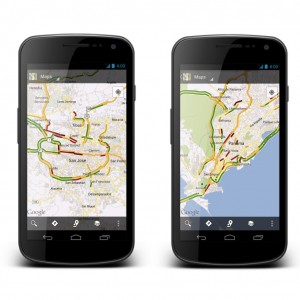 reason you don't have it, get it. It's free and easy to use, and if you've got an Android, you most likely have it already. The great thing about Google Maps is that you can customize your search filters so that you get the best routes to your destination. The app is also available to iOS and Blackberry users.
A Disclaimer
Now it's absolutely and we mean absolutely important that you AVOID DRIVING WHILE USING YOUR PHONE. It doesn't matter how skilled you are; it doesn't matter how urgent the situation. If you have to use one of these apps, make sure that you're not taking your attention off the road. Remember, law enforcement is on the lookout for people who violate this rule. And the consequences for getting caught are more severe than ever. Not only are there fines, there are tickets and demerit points which affect your driving record.
Keeping Your Hands on the Wheel
Fortunately, it's easy to fix the problem of phone use while driving. There are quite a few ideas that can eliminate the "need" to type while wielding the steering wheel.
Cop-Free, Crash-Free Phone Use
Use on the driveway – It might take you an extra 3 – 5 minutes, but using your phone before driving off is a simple way to stay out of trouble. It's also a lot less stressful too, considering you don't have to keep an eye out for cops, type, fumble and steer all at once.
Pullover – Let's say the need to check an app arises on the road. No problem. Instead of using your phone while driving, pullover into the shoulder lane when it's safe to do so. This is really easy to do if you're on a dirt road out on the country. You should be fine on highways, but just make sure not to make any sudden moves. Another move you can make is to pull into a parking lot if there's one nearby.
Have a passenger do it – If you're travelling with someone else, it doesn't hurt to have them use your phone (assuming you don't mind their fingerprints). Letting that passenger handle it, whether they are your spouse, kid or best friend, will take the pressure away from you when you're driving. This is especially important if you're stuck in some kind of conundrum, such as a storm or traffic conditions that require you to pay more than the usual attention.
The Road is in Your Hands
There are apps for just about any activity or interest, and driving is no different. Whether you're concerned about road safety, getting to your destination on time, or making your drive and car ownership cheaper, you can turn to your phone for a good reason, rather than pure distraction. But do so responsibly. You don't want to get stopped by the police because you were tapping away on your phone. Ultimately, the seven apps mentioned in this post are among some of the best for driving, and they can take out a lot of the pressure found in driving. Use them wisely, and you won't have to spend more money or time on the road than you have to.