To Be Discontinued: 7 Car Models in 2016 that Will Disappear
Posted by
Auto Loan Solutions
With just a little more than two months left in 2015, many of you are eagerly waiting for developments in the auto world. In a recent post, we mentioned how we'll buy more cars online because of an increasingly wanted digital experience – a trend that will no doubt continue to grow next year. Speaking of the word "continue", however, there are some 2016 car models that will no longer roll out of the production line. That's not to say they will never come back, but for now, the future for these vehicles is non-existent. This post is dedicated to these cars.
1. Mercedes-Benz M-Class
Mercedes-Benz has fared well with its line of M-Class midsized SUVs. Launched 18 years ago, the M-Class has turned into a
powerhouse SUV. The 2016 model offers drivers a range between a 329-hp V6 and a 529-hp AMG V8 engine. Along with its performance power, Mercedes added some intriguing design specs, including a twin-power dome hood and sculpted front fenders. The days of the M-Class are numbered though. Mercedes is updating it into a new beast – the GLE-Class, which sports a sleeker appearance. If you're saddened by the discontinuation of the M-Class, think of it more as a revamp, rather than a vanishing act. Apart from some design updates, all that's changing is its name.
2. Infiniti Q40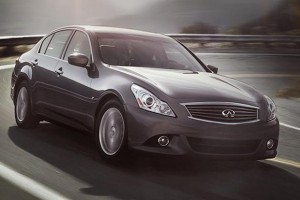 Infiniti sure knows how to build a stylish, compact luxury sedan. Formerly labelled as the G37, the Q40 received praise for its sport-like performance, especially for its balanced handling and steering. However, it drew some criticism for its dated interior stylings, with some reviewers saying it was hardly any different from the G series besides its curvier sheetmetal design. Although it's far from being a bad car, Infiniti has decided to focus on introducing a new line – the Q30 premium compact crossover – which will replace the Q40 some time next year. This will most likely happen during the late spring or early summer of 2016.
3. Toyota Venza
Toyota sweeps various categories in terms of awards and its reputation for being one of the most reliable car brands in the
world. With that said, not every vehicle it produces is a hit. The Venza is one example. Despite its status as a mainstream vehicle, it didn't live up to expectations, selling far less than what was needed to make it a hit. It's unfortunate to see, considering how spacious it was and the powerful V6 engine that was available for it. Declining sales over the years has had a huge impact on Toyota's desire to focus on the Venza, and the fact that it was competing with more successful Toyota vehicles didn't help as well. We can speak consolingly of the Venza's decline, however, considering that production won't be completely phased out, and no one will lose their job over it (something that Toyota has said themselves).
4. Honda Crosstour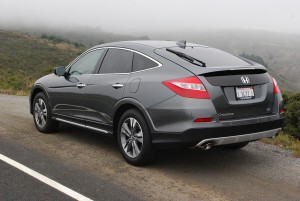 The Honda Accord has been wildly successful over the last few decades. So when the company rolled in the Crosstour – the wagon version of the Accord – it must have surprised them since customers were apathetic towards it. Yet still, the Crosstour has survived six years in the market (was launched back in 2009), offering a decent set of advantages, including all-wheel drive, good fuel economy and a roomy interior. However, the Crosstour was poorly received by reviewers and consumers alike. Many individuals criticized its design, and Honda had a tough time selling it in general. While it had a decent run, the Crosstour reached a dead end.
5. Scion xB
The Scion xB garnered much attention for doing the unthinkable – building a box on wheels. While some may have thought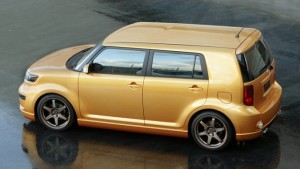 that it was brand suicide, the company started a cubist-obsession in the auto world, leading to various brands who built their own boxy subcompact cars aimed at young adults. They hope to achieve what the Honda Element, Kia Soul and Nissan Cube tried to accomplish. The result? A 158-hp, four cylinder car that is surprisingly roomy, yet underwhelmed with bland interior stylings and only a four-speed transmission. It's a mouthful of contradictions packed into a little cube. There's both good and bad with this car, which has led to mixed reviews. With all of that said, the xB will be replaced with the iM in 2016.
6. Nissan Xterra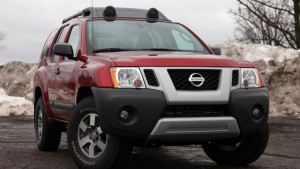 The Nissan Xterra's 15-year lifespan comes to a close this year. It showed much promise early on, due to its affordability and off-road capabilities. It didn't have any fancy features – it was just a basic truck-based SUV from Nissan. Perhaps that was the problem. Unlike the compact crossover SUVs that were emerging and had more to offer, the Xterra stuck to the essentials. Combined with subpar gas mileage and a low crash test rating, buyers began to overlook the Xterra as an ideal option. While some cars do just fine by offering basic performance, the Xterra is an example of what can go wrong when a brand doesn't add a few goodies. It's a shame considering it sold 750,000 units over its lifetime.
7. Land Rover LR2
Land Rover wanted to provide their customers with a vehicle that offers an off-road experience, without sacrificing the
comfort and classic style of an SUV. They did that with the LR2, a compact SUV that sports a 2.0 litre turbocharged four cylinder engine (produces 240 hp and 250 lb-ft of torque). It also comes with a series of attractive specs including keyless ignition/entry, panoramic dual-panel sunroof and rain-sensing wipers – capabilities not found in other Land Rovers and Range Rovers. Although it is a solid vehicle, it does come up short in some aspects, performance being one of them. The LR2 will see itself out when the Land Rover Discovery Sport replaces it. The new edition will feature a third-row seat, providing more room for young and growing (or already large) families – something the LR2 didn't have.
Gone for Now
Nothing lasts forever, and that's certainly true of car models. Some will last for several decades, while others may only last a few months. The vehicles listed in this post are in the middle of this spectrum. They may have had a good run, but fell early because they failed to address a certain market need, or they couldn't keep up with a competitor. Whatever the reason, they're not the first. If you are a fan of one of these cars, it may be a bit disheartening to find out that they will be discontinued.
However, it's good to keep in mind that some of these "disappearances" are simply a change in name and design. And for those that are completely falling off the market, it's possible to see them again in the future (if the brand sees an opportunity). No matter what happens, if you're looking for a 2016 car model, have confidence that you'll find it. That's something you can be sure of tomorrow.