What Does the Potential Value of Augmented Reality and Virtual Reality Have to Do with the Auto Industry?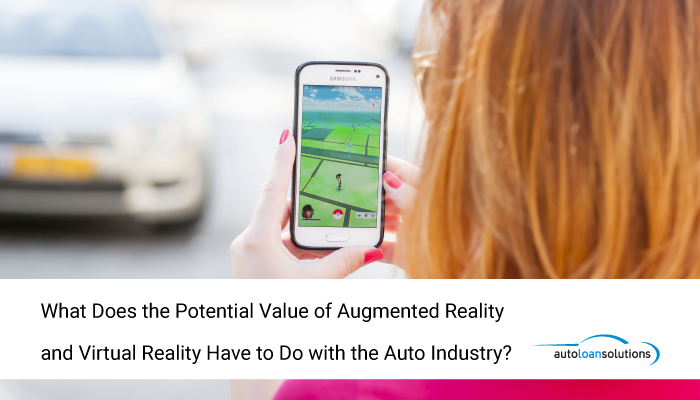 Bringing back the 90s
What was old is new again this month as several news outlets and social media channels exploded with stories about Pokémon Go, an augmented reality (AR) app that has reached levels of vitality not seen since the franchise's inception in the early 90s. In fact, a day after it was available it was already installed on more US Android phones than Tinder.
As interesting as it is to discuss some of the stories concerning the app, what is more important to look at right now is the potential value that AR and its cousin, virtual reality (VR) presents to the automotive industry.
Let's quickly define the two: AR adds elements to the real-world environment through computer-generated sensory input such as sound, video, graphics or GPS data. VR on the other hand, replaces the real world with a simulated one.
Much like the Pokémon franchise, AR and VR saw a surge in interest during the 90s with the latter being popularized by films such as The Lawnmower Man and Brainstorm.
Thanks to advances in technology and better connectivity, AR and VR are predicted to become a $90 billion industry and $30 billion a year industry respectively by 2020.
Augmenting the automotive experience
AR is already being used in a number of ways to enhance the production, quality assurance, and purchasing experience for customers and it's this last point I'd like to focus on.
Let's start with an example of enhanced marketing: "MINI was able to give viewers a 3D walk around of its new car, highlighting its dimensions, design and aesthetic features, which, up until then, consumers could only see when viewing the car in the metal" comments Melanie May, a motoring blogger in this post.
Audi City, a digital car showroom that uses state-of-the-art technology, is another example of AR being used to enhance the customer experience.
"Visitors can experience every possible combination of the Audi range in a way never before seen. With 93 percent of consumers spending their time researching new car purchases online Audi is using AR to bring its cars to its customers rather than waiting for customers to come to them, thus increasing leads and sales" writes May.
Ford has used AR in a different way. It created an AR app for its customers in Malaysia. When drivers view their Ford vehicle through a mobile device, the app brings up owner's manual details about certain parts of the car or truck.
Creating a new reality for better service
The potential value that VR promises is big. So big in fact that the number of companies highlighting VR as part of their business plans is up 375% from last year, and it's not hard to see why.
With VR, several car sellers have provided potential customers the experience of test driving vehicles of interest across a variety of locals and conditions.
For example, the ATV, motorcycle and snowmobile dealership Fast Track Performance lets potential buyers go for a ride in the sand with professional driver Tony Stewart.
Cadillac is reportedly considering something similar with virtual dealerships where, according to the Wall Street Journal, customers could take VR test drives but wouldn't have any actual tires to kick.
Both AR and VR still have a long way to go before they become the showroom standard as it is likely that for the time being, the greatest use of this technology will still be in the realm of video games. However, the potential value that these technologies provide cannot be ignored. It is only a matter of time before the price of the technology drops and virtually simulating a car's performance in poor weather conditions becomes as routine as a test drive.